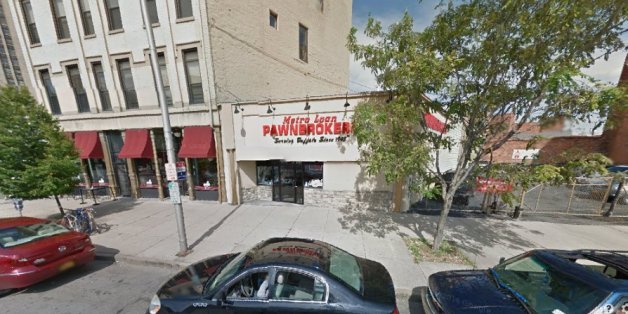 UPDATE 1:50 p.m.: The Buffalo News reports that the suspect has committed suicide by shooting himself in the head. All three hostages appear safe and were escorted out of the shop by a SWAT member.
UPDATE 1:12 p.m: Police told the Buffalo News that the situation stems from a domestic dispute. A Hamburg police negotiator is on the scene as a man with either a rifle or shotgun holds three people hostage, police said. It is currently unclear if one of the hostages is the suspect's girlfriend.
Previously:
Officers in Buffalo, New York, responded to reports of a hostage situation at a pawn shop on Thursday morning.
On Twitter, the Buffalo Police Department asked people to avoid the area surrounding Metro Loan Pawnbrokers.
BPD still on scene of hostage situation in first block of Broadway. Police say to avoid area. Streets blocked off near scene.

— Buffalo Police Dept (@BPDAlerts) November 6, 2014
Buffalo News reported that a man with a gun is holding two to four people hostage inside the shop. Police have set up a SWAT vehicle in front of the shop, with at least three SWAT team members gathered around in full-body armor.
The publication said the man with the gun is reportedly suicidal.
This is a developing story.
Like Us On Facebook |

Follow Us On Twitter |

Contact The Author