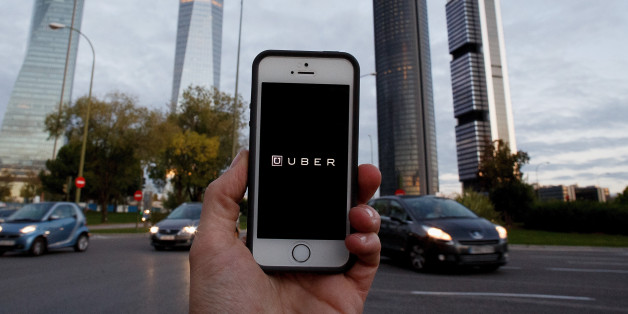 Uber is connecting more people through affordable transportation -- and is OK with not making any money in the process.
The ride-sharing app, which allows users to request drivers with a tap to their smartphones' touch screens, launched a nonprofit version to its services in China back in August called People's Uber. Unlike the app's other more luxurious options -- such as UberBlack, which provides users with a high-end sedan to ride in, or UberLux, which sends riders the "finest cars with prices to match" -- People's Uber sends users any available vehicle once they request it, regardless of the model, and only charges for operating costs (such as gas) without making a profit for the company, according to Entrepreneur.com.
Last month, the transportation technology company expanded People's Uber beyond Beijing to six other Chinese cities: Hangzhou, Chengdu, Wuhan, Shanghai, Shenzhen and Guangzhou.
Entrepreneur.com points out that People's Uber opens the door for users lower on the socioeconomic ladder who can't (or at least prefer not to) pay for the more luxurious service options.
As TechCrunch noted, the nonprofit option may not be a completely selfless move by Uber. While the more affordable option won't initially make the company money, Uber presumably hopes that building brand awareness and expanding its customer base will lead to more users for their profitable services down the road.
BEFORE YOU GO
PHOTO GALLERY
Best Photography Apps 2015