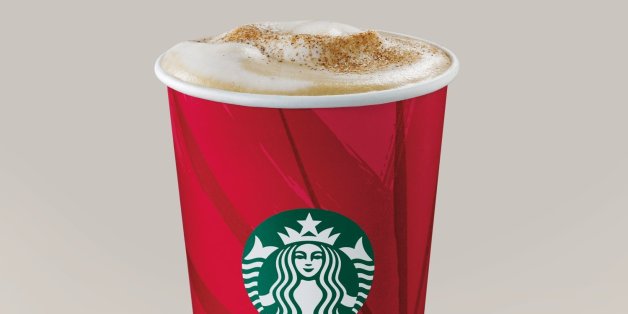 Everybody knows it's not quite possible to usher in the holiday season without a little eggnog. Everyone except Starbucks, that is.
The coffee chain found itself in hot water when it pulled the Eggnog Latte and from its holiday menu, sparking outrage across all social media outlets and a barrage of complaints.
Starbucks spokesperson Linda Mills told HuffPost Taste via email that Starbucks "originally made the decision to discontinue the beverage this holiday season to try to simplify our expanding menu, and we only offered it in the Pacific Northwest." Luckily, the brand was quick to respond to the complaints and will reinstate the drink.
"We made a mistake," Mills admitted in a statement to USA Today. "We are very sorry."
The Eggnog Latte has been on the Starbucks menu since 1986, and will return to all U.S. and Canada locations the week of November 17.
And for those freaking out about Gingerbread Lattes, the drinks should return to British Columbia and the Pacific Northwest shortly (according to Starbucks, the date has not yet been determined).
Want to read more from HuffPost Taste? Follow us on Twitter, Facebook, Pinterest and Tumblr.
BEFORE YOU GO
PHOTO GALLERY
The Unhealthiest Hot Starbucks Beverages