One of the biggest mistakes that Mark Cutler, chief designer at nousDECOR.com sees people making when it comes to home decor is trying to execute too many ideas at once. Sticking to one idea, whether it's a modern or monochromatic theme will help inform all of your other decor decisions. Another common error is over furnishing a room. The more open space you have, the lighter and brighter it will feel. Finally, make sure that you're using an optimal amount of natural light in your home. You want to be able to get a feel for what time of day and year it is while in your space, and opening it up to more natural light will help to achieve this. Go minimal on shades and curtains, or choose a translucent curtain that lets light in.
For more of Mark's expert decor tips, view the slideshow below:
PHOTO GALLERY
Mark Cutler Tips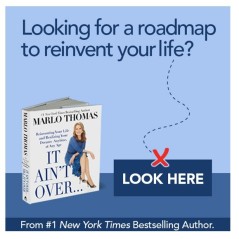 Add Marlo On Facebook:
Follow Marlo on Twitter:
Sign up to receive my email newsletter each week - It will keep you up-to-date on upcoming articles, Mondays with Marlo guests, videos, and more!