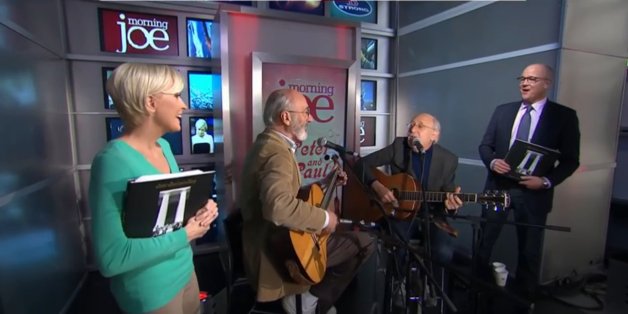 Who knew the "Morning Joe" panel was so talented...
Peter Yarrow and Noel Paul Stookey from the folk-singing group Peter, Paul and Mary visited the MSNBC show Friday morning to perform their classic tune, "Puff the Magic Dragon."
As the duo began to perform, co-host Mika Brzezinski and frequent "Morning Joe" guest John Heilemann thought they would just stand off to the side, out of the camera frame. But Yarrow and Stookey kept nudging them to get closer and closer, and soon, Brzezinski and Heilemann found themselves giving a little performance of their own.
Brzezinski was hesitant at first. Heilemann got way more into it: