Seven men were arrested in Giza, Egypt last week after they dug up a 3,400-year-old temple under a house there, the Egyptian news website Ahram reported.
The antiquities police briefly detained the suspected looters but released them once it became clear that the area where the temple was found is not an official heritage site.
"Modern Egypt is literally stacked on top of old Egypt, so there's a lot to find," British archaeologist Nigel Hetherington, who has worked extensively on the restoration of Egypt's heritage, told The Telegraph.
(Story continues below image.)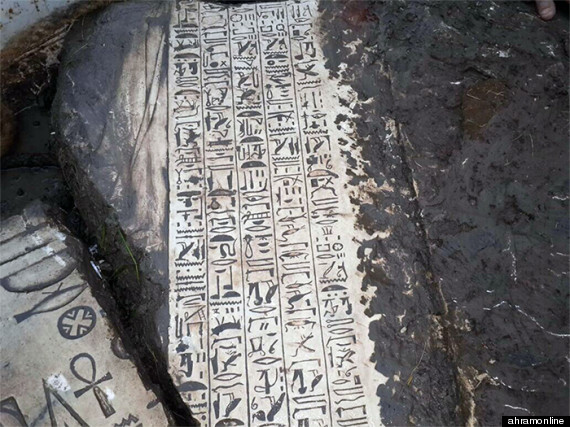 The remains of an ancient temple.
The men excavated a number of items, including huge limestone blocks covered in hieroglyphics, seven reliefs, two marble columns, and an armless colossus statue, The Telegraph reported. The artifacts have been removed from the site by the ministry for study and restoration, and trained archaeologists have taken over excavation.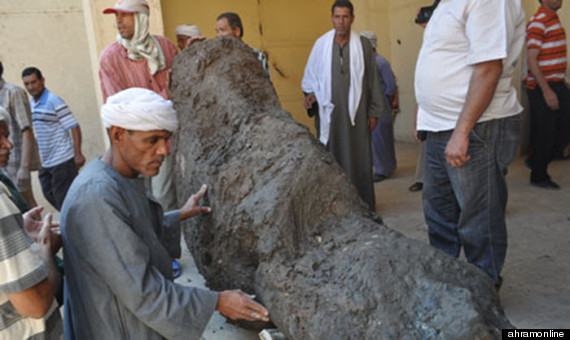 The colossus found on the site.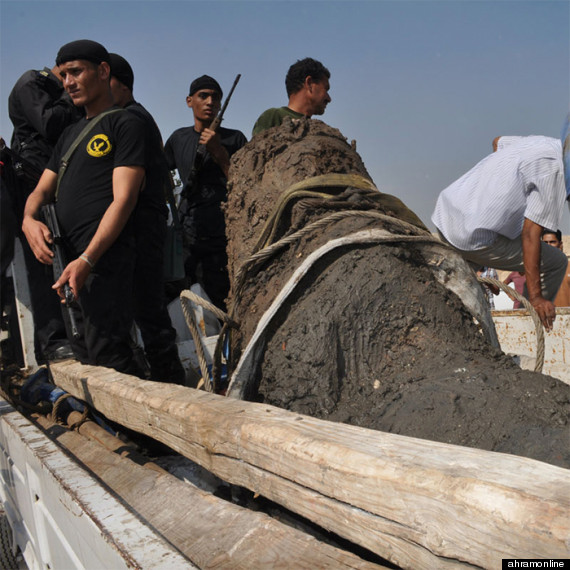 A statue fragment estimated to be around six feet high.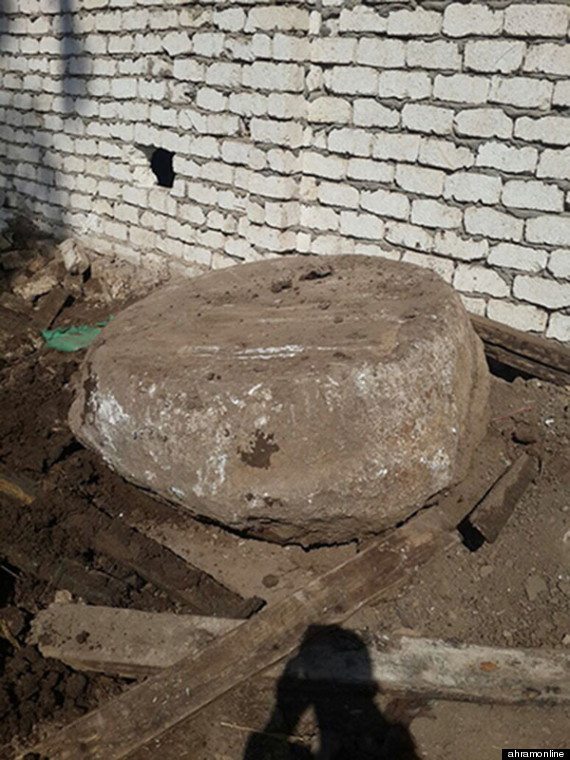 The base of a column found on the site.
Egypt's Antiquities Minister, Mamdouh El-Damaty, said the artifacts belonged to a temple dating back to King Tuthmose III, who reigned as "the Napoleon of ancient Egypt" from 1479 B.C. to 1425 B.C., according to the news website Ahram.
"There is no doubt this is a major discovery," Major General Momtaz Fathi, a spokesman for the antiquities police, told The Daily Mail, "and there is also no doubt there is a lot more still to be found."
BEFORE YOU GO