It's not easy to capture the activity in Tokyo's Tsukiji Fish Market, where the fish deliveries start at 3 a.m. The lighting isn't great, and vendors tend to view photographers as fly-like distractions, to be swatted away. Of course, the sights are worth the effort. The world's largest fish market houses some of its biggest tuna specimens -- last year, a 489-pound monster of a bluefin sold to Kiyosha Kimura, a sushi restaurant chain owner, for a record $1.7 million.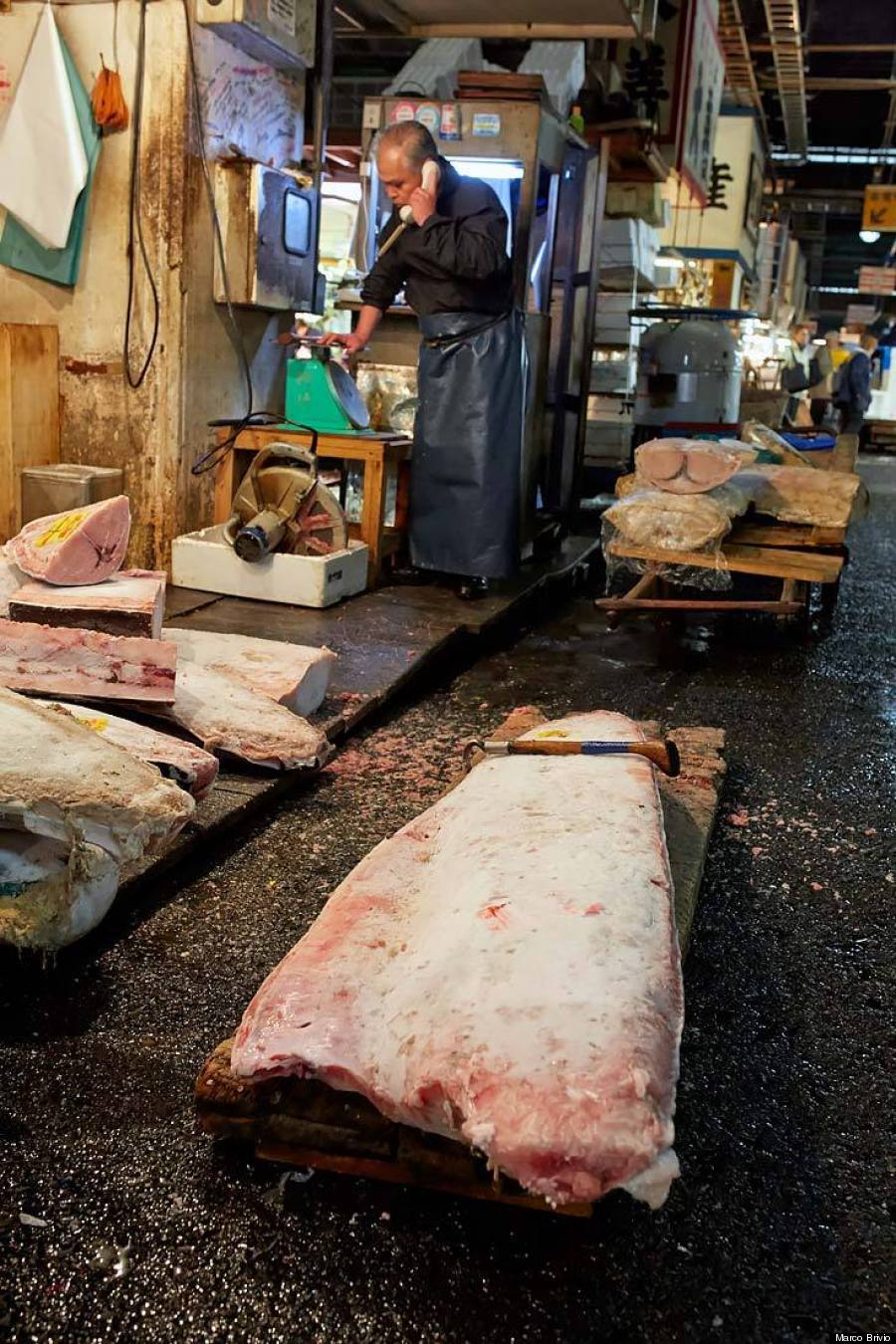 Photographer Marco Brivio recently turned his lens on Tsukiji to document its wonders before they go. As fish lovers the world over know, the iconic market is scheduled to move to a site a mile and a half away by 2016. The decision to free up such valuable real estate ahead of the 2020 Tokyo Olympics hasn't been greeted with universal approval.
Supporters -- including some vendors Brivio chatted with -- echo the city's reasoning that the nearly century old stalls are in disrepair. Critics meanwhile, are troubled by the market's new location, on reclaimed land that once housed a gas plant. "An old seller wasn't so happy," Brivio wrote to HuffPost in an email. Speaking to the photographer, the vendor said he hoped the decision would be reversed, citing pollution, and "soil contaminated with toxic waste."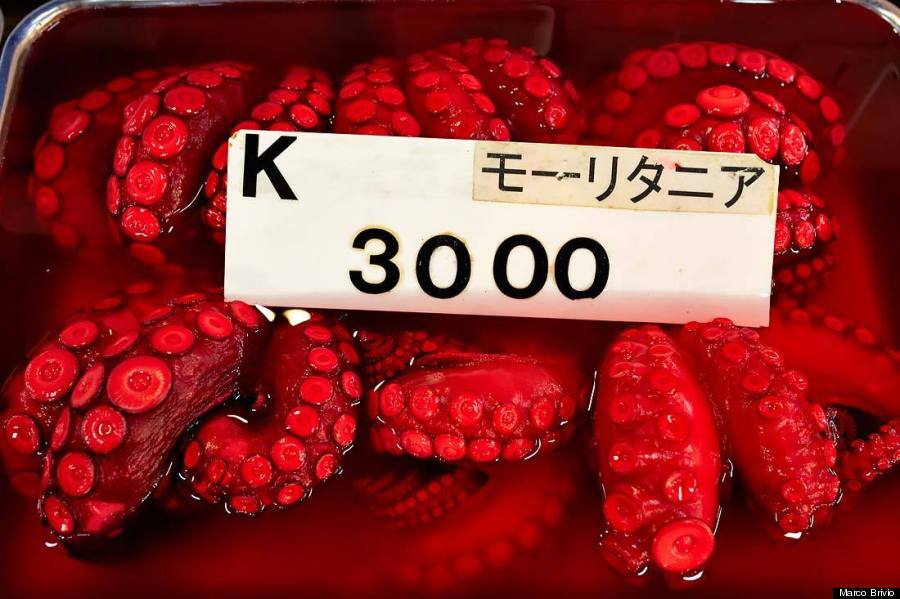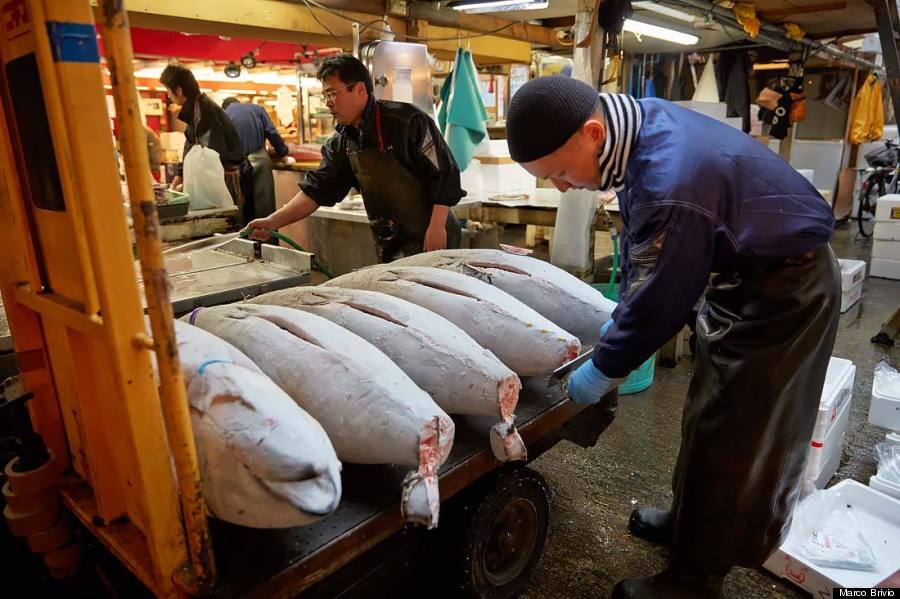 In some ways, to move is to follow tradition. Tokyo's biggest fish market is more an idea than a landmark, shifting according to circumstance -- whether due to riots, as in the early 1900s, when sellers decentralized from the canals, or by natural force. The development of Tsukiji, for example, was directly brought on by the Great Kantō earthquake. In the fall of 1923, the quake decimated swathes of the city, including the formerly preeminent Nihonbashi fish market.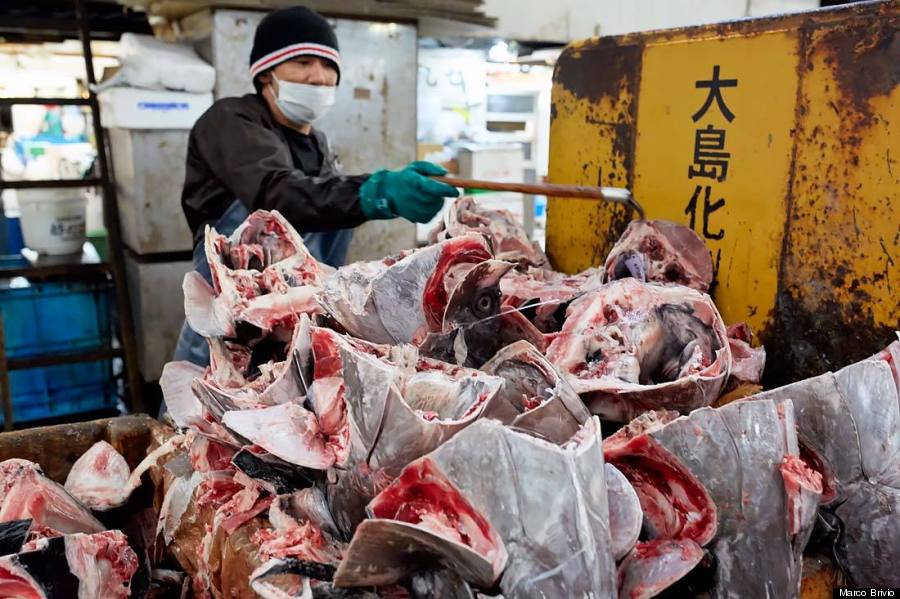 Each new incarnation of the market powers Japanese life. This is the aspect Brivio hoped to capture by photographing not just the brilliant red and orange hues reflected in mounds of octopus, tuna and salmon, but vignettes of the sellers "chatting, having breakfast or simply working in their environment, next to their fish for sale," he writes.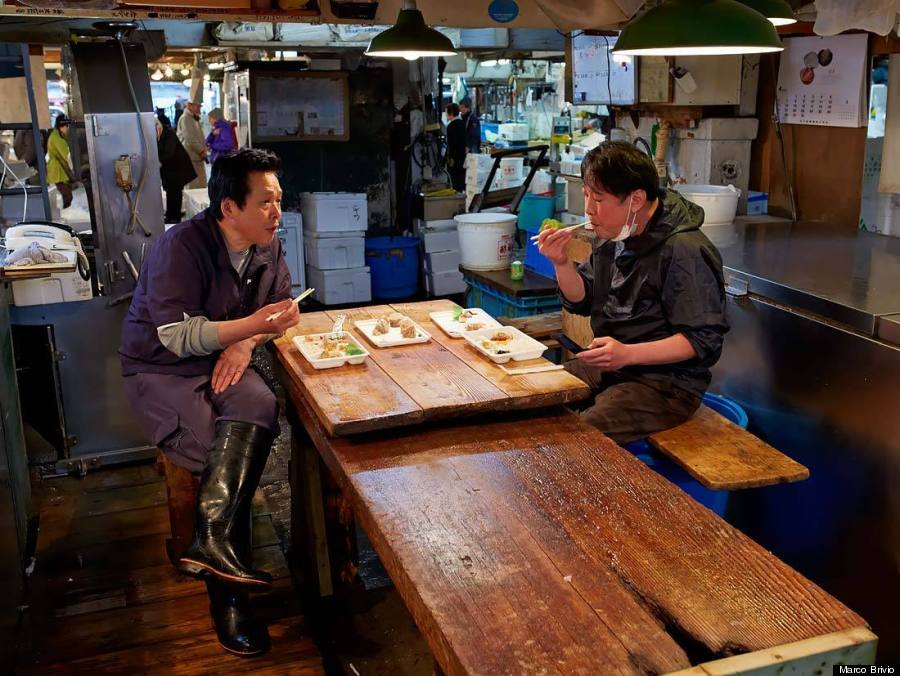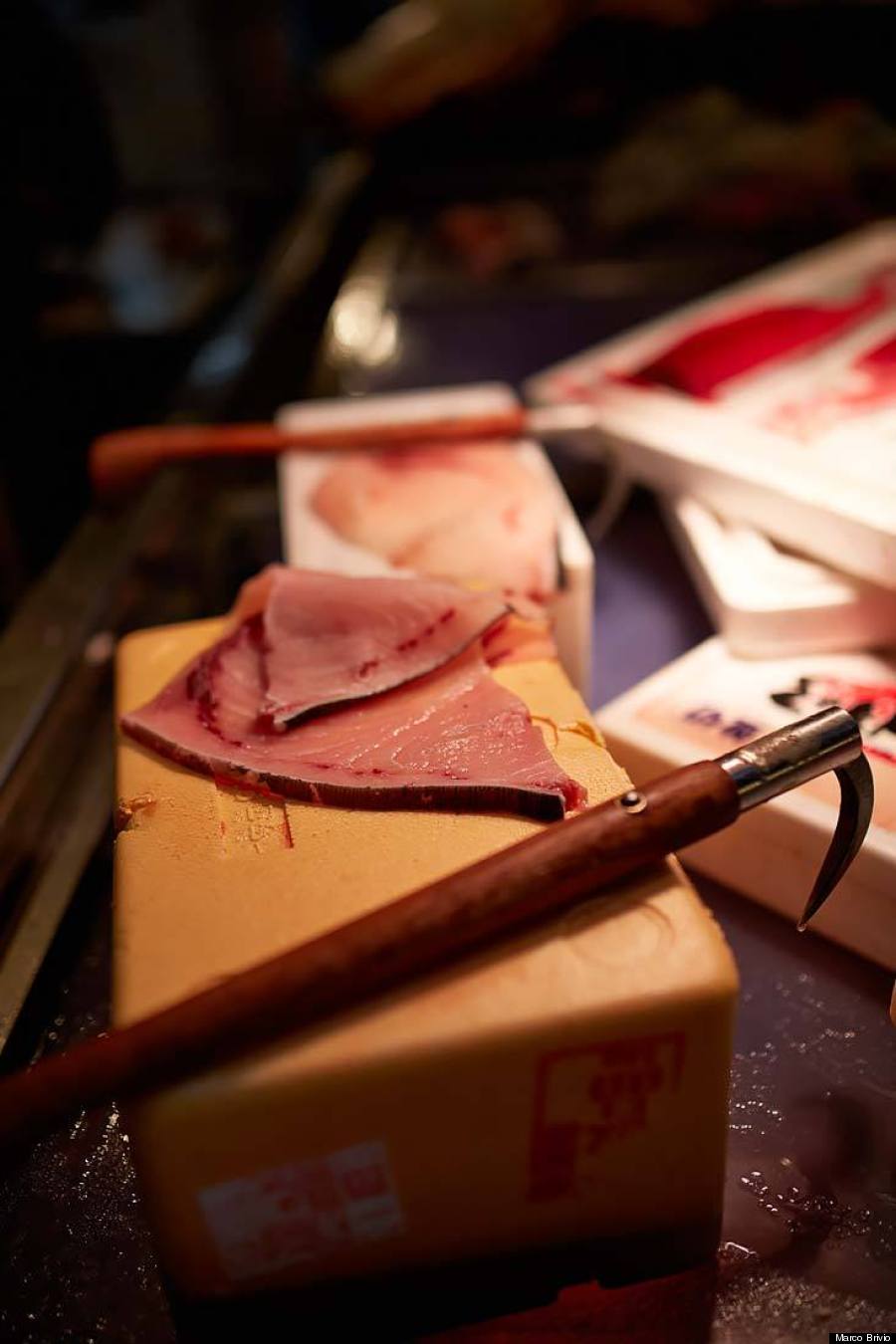 Tuna is the star of the show, sold at an early morning auction to wholesalers. Afterwards, the market opens to all buyers. Tsukiji fields hundreds of thousands of metric tons of seafood a year, and the range is dazzling. From sea urchins to baby sardines, the bounty vanished in a matter of an hour and a half while Brivio was there. He was struck by species of fish he'd never heard of before, sold out of the clean, organized market in "perfect efficient Japanese style."