Filmmaker Tyler Perry accuses an employee at his Atlanta studio of stalking him and wants a restraining order against the man.
A lawsuit filed Monday by Perry describes a scene in which the alleged stalker, Joshua Sole, barricaded himself in the studio's administrative office, forcing an evacuation on Oct. 30.
Sole, 27, was not authorized to be in the restricted area, but he disabled the alarms and surveillance equipment at the studio, and climbed in through panels in the ceiling, the Atlanta Journal-Constitution reports.
An Atlanta police report provided to HuffPost said Sole refused to leave without meeting face-to-face with Perry. The studio's head of security told police that Sole "had been acting weird" earlier in the day.
Perry, who was in Los Angeles, disparaged Sole in a now-deleted Facebook post that he headlined "SCARY SITUATION."
"I don't know what he was thinking," Perry wrote. "But let's be clear, to do something like this someone has to be mentally disturbed."
It took the police about four hours to get Sole out of the office. Police charged him with criminal trespassing after 10 p.m. that night.
"At one point they thought they were going to have to call the SWAT team because they didn't know if he had weapons," Perry wrote. "After he was arrested they searched the small office he had barricaded himself in, and he had left his headshot on the wall with a note to me saying 'I believe in your leadership.'"
The police report doesn't mention a headshot, but says that Sole had blocked the door with several heavy cases of paper.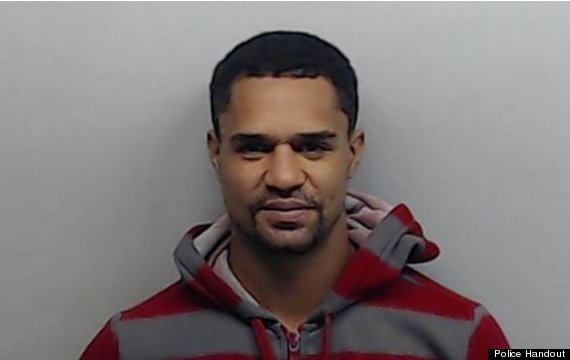 Filmmaker Tyler Perry has filed a restraining order against employee Joshua Sole, who he accuses of stalking him.
Besides the 500-foot restraining order, Perry's suit against Sole requests $100,000 in damages for harassment and $25,000 to cover his attorney fees. He also wants Sole to seek psychological counseling.
The lawsuit justifies the sum by saying it's because Sole was "stubbornly litigious, or acted in bad faith, or caused the plaintiff unnecessary trouble and expense," TheGrio.com reports.
Sole was released on a $7,000 signature bond on the same day he was jailed.
Sole's exact job at Tyler Perry Studios has not been released, and it is unknown whether he has been fired. He worked in the production department according to Perry's Facebook post. (A message left by The Huffington Post at the studio was not immediately returned.)
A fellow employee told WXIA TV that Sole thought Perry could help him.
Perry wrote on Facebook that he didn't know Sole.
The Huffington Post was unable to reach Sole for comment.
Like Us On Facebook |

Follow Us On Twitter |

Contact The Author
BEFORE YOU GO
PHOTO GALLERY
Celebrity Mugshots