Typhoon Haiyan was the strongest storm ever to hit land. When it tore through the central Philippines on Nov. 8, 2013, it left untold tragedy and devastation in its wake -- more than 7,000 people lost their lives or went missing, and 1.1 million homes were destroyed.
One year later, the debris has been cleared and people are trying to get back to normal life. But jobs and housing remain in short supply and trauma runs deep, Voice of America reports. "In just one click, everything can be snatched from you," one survivor told the Associated Press. "But the feeling that you are still alive after that is really overwhelming.
These before and after images show the wreckage in the aftermath of the typhoon, and how the same locations have been transformed one year on.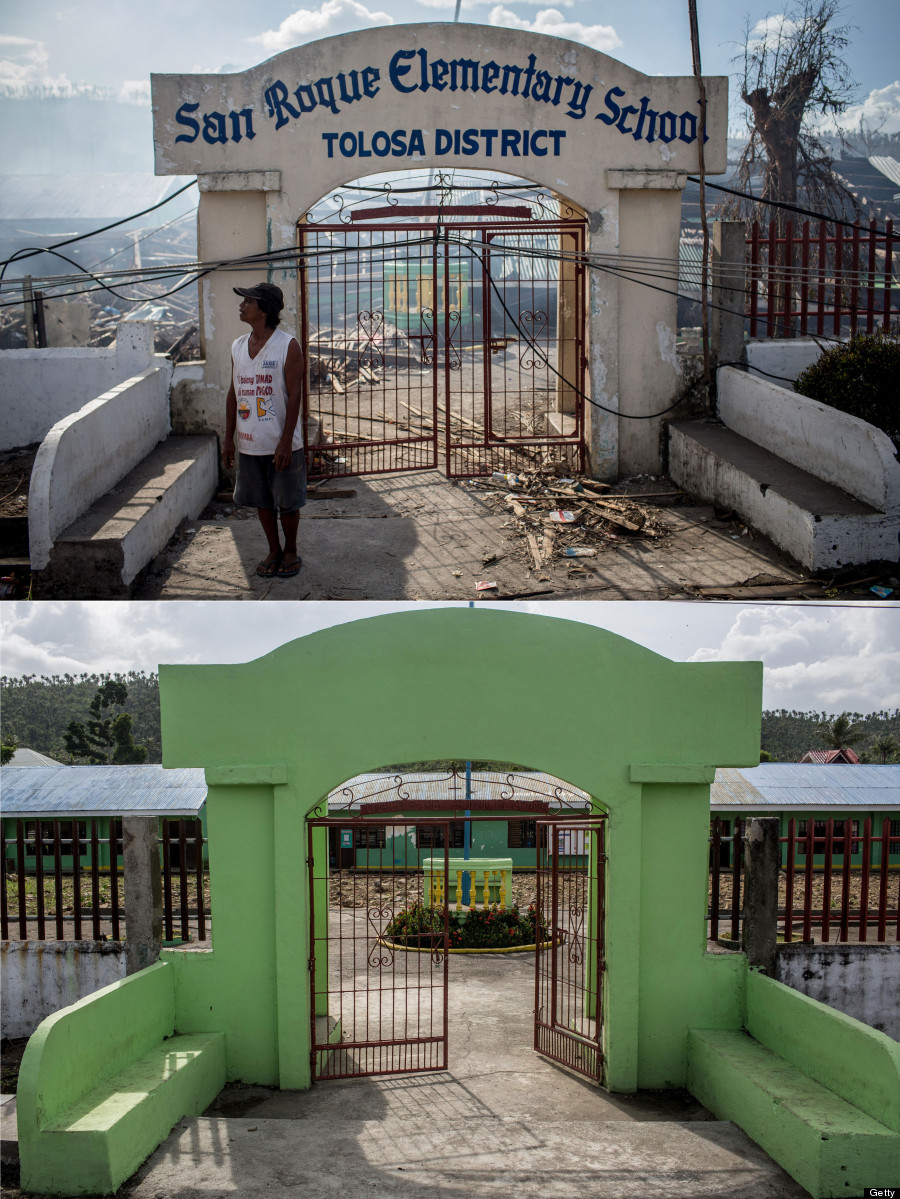 Top: A man waits for transport in San Roque, Tolosa District on November 19, 2013 in Leyte, Philippines. Bottom: View of the entrance to San Roque Elementary School one year after Typhoon Haiyan on November 4, 2014 in Tolosa, Leyte, Philippines. (Chris McGrath/Getty Images)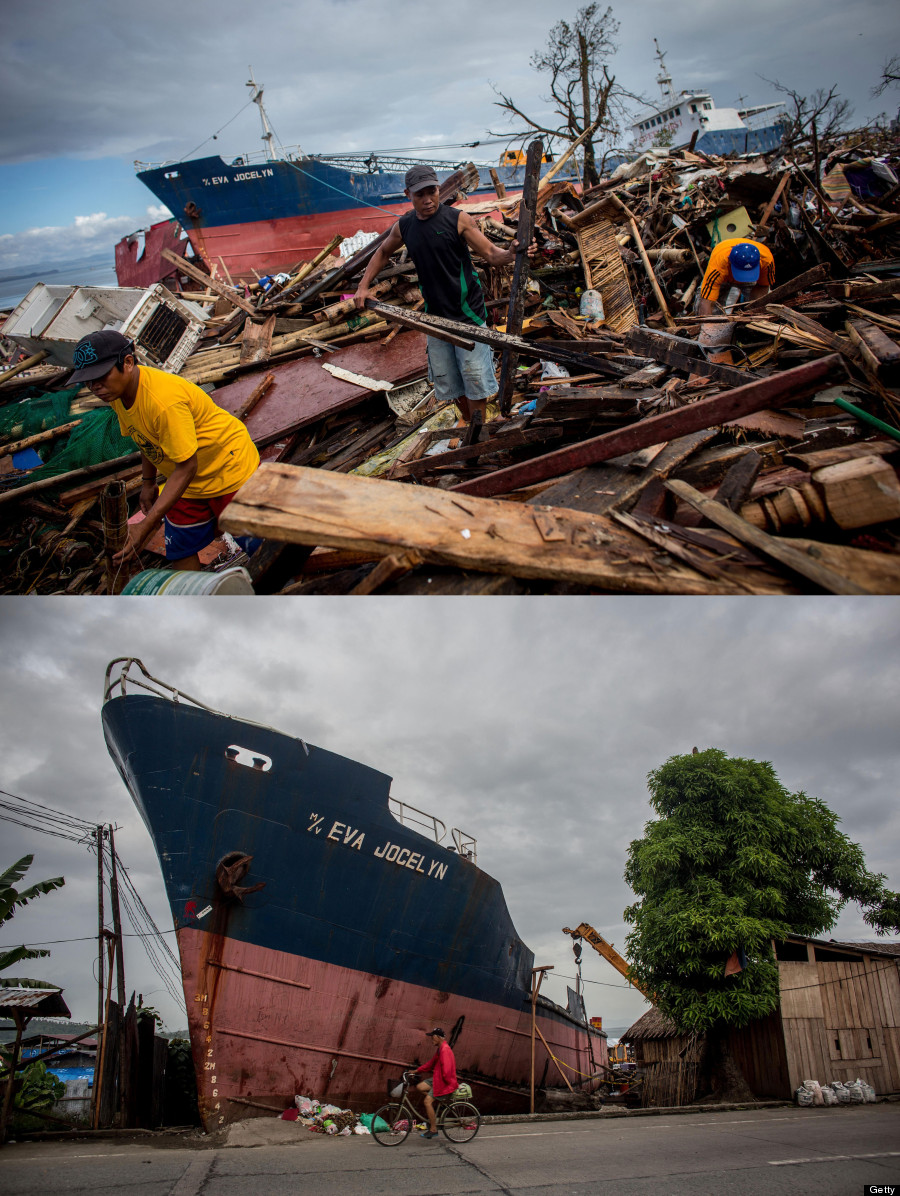 Top: Residents clear debris away following the recent super typhoon on November 17, 2013 in Leyte, Philippines. Bottom: View of the main road in Anibong district one year after Typhoon Haiyan on November 3, 2014 in Tacloban, Leyte, Philippines. (Chris McGrath/Getty Images)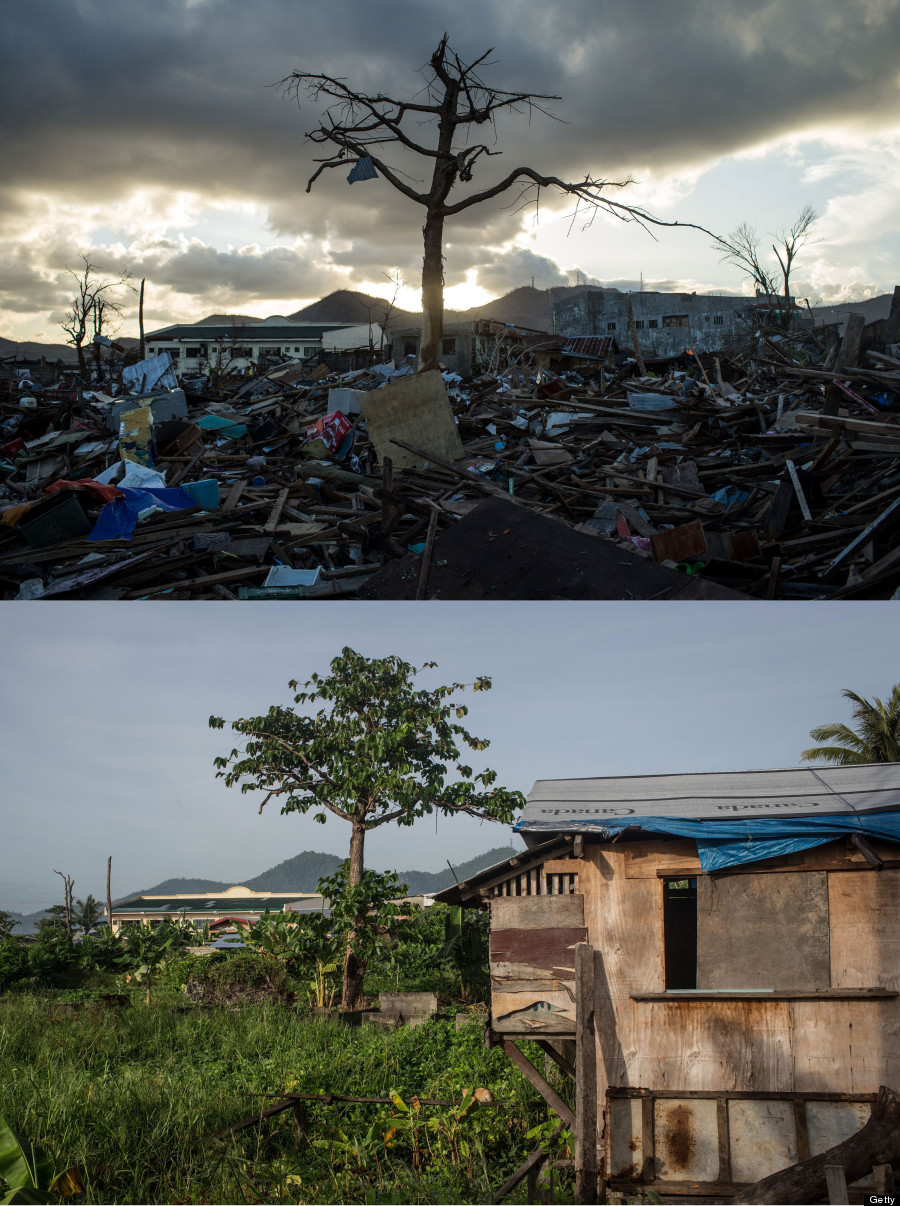 Top: A single tree is seen standing amid the rubble in Tacloban City following the recent super typhoon on November 18, 2013 in Leyte, Philippines. Bottom: View of residential area in Magallanes district one year after Typhoon Haiyan on November 4, 2014 in Tacloban, Leyte, Philippines. (Chris McGrath/Getty Images)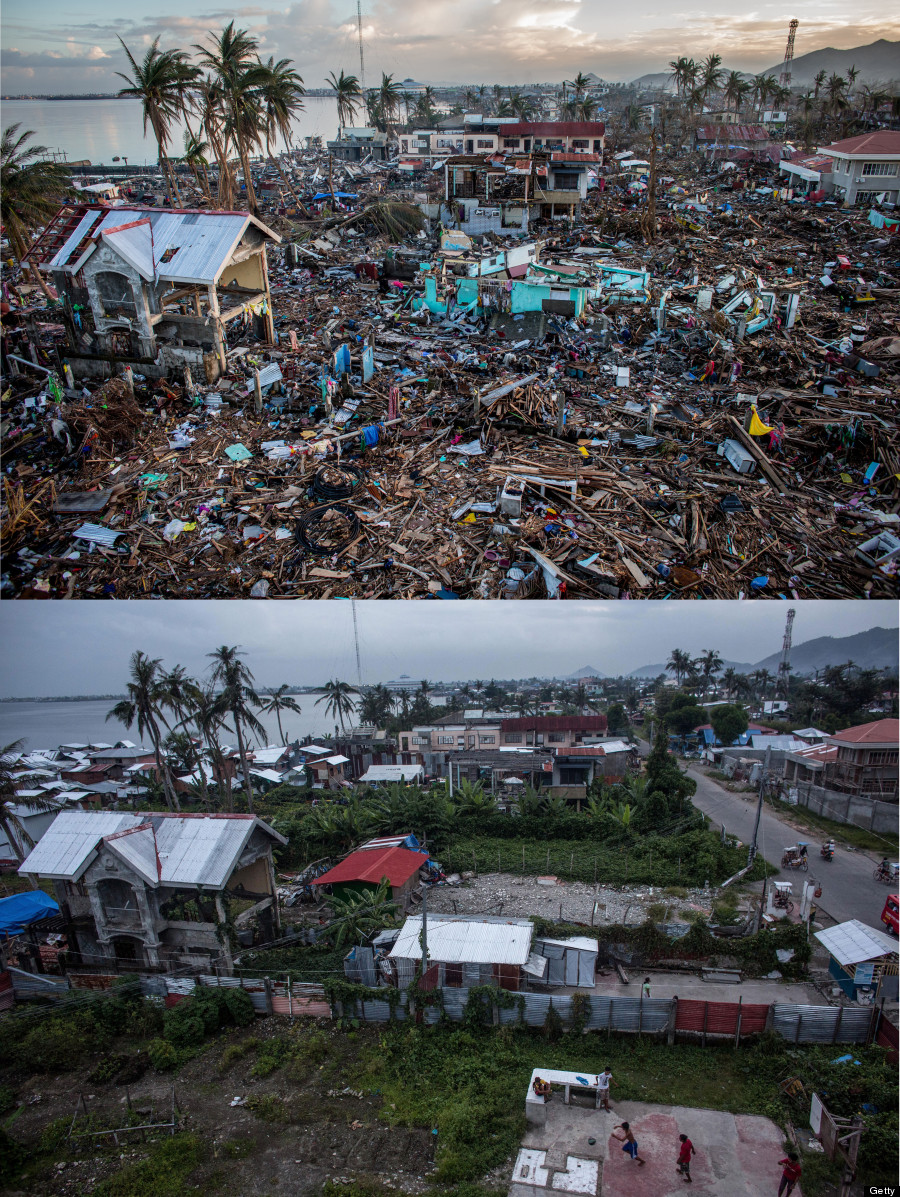 Top: A general view of the destroyed coastline in Taclaban City on November 17, 2013 in Leyte, Philippines. Bottom: View overlooking Magallanes district one year after Typhoon Haiyan on November 4, 2014 in Tacloban, Leyte, Philippines. (Photo by Chris McGrath/Getty Images) (Chris McGrath/Getty Images)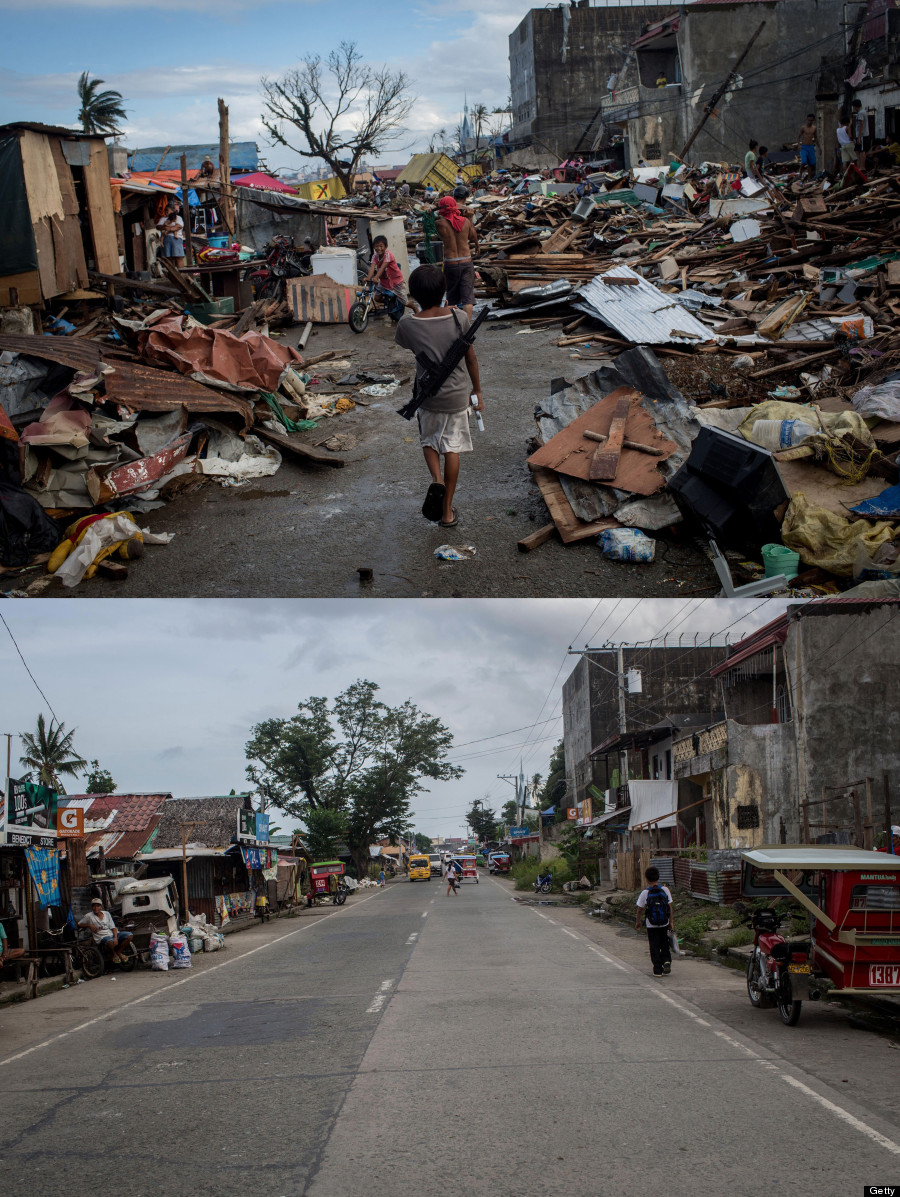 Top: A group of boys play with replica guns amongst debris in Tacloban City following the recent super typhoon on November 17, 2013 in Leyte, Philippines. Bottom: View of the main road in Anibong district one year after Typhoon Haiyan on November 3, 2014 in Tacloban, Leyte, Philippines. (Chris McGrath/Getty Images)