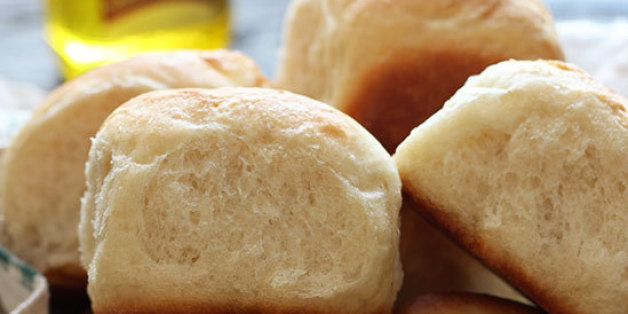 The very name Vegan Butter Rolls instantly reveals the contradiction that is this bread recipe. These dinner rolls received their lovely name because they're normally made with butter. (And milk. And eggs.) It's what makes them so tender and soft, and it's why they're such a treat when served with dinner. But vegan butter rolls? That just doesn't really make sense.
We put our skepticism to the side because we know that food blogger Handle The Heat, who was responsible for this recipe, is one we can trust. She's the person who's given us the amazing brownie guide we are so grateful for. And she's the one who is working on bringing back bread bowls just in time for soup season. So, despite our reservations about this bread recipe, we felt we were in trustworthy hands.
And, we are. Here's what you should know about this recipe: despite its lack of dairy of any kind, these rolls are soft. And fluffy. And thanks to recent food technology, they even taste buttery (with the help of butter-flavored olive oil). If you're vegan and you've been missing out on butter rolls, this recipe is perfect for you. If you're not vegan, but curious, give it a try.
If you never, ever, ever want to know what butter-flavored olive oil tastes like, you might want to stick to a more traditional butter roll recipe. (We won't hold it against you.)
Want to read more from HuffPost Taste? Follow us on Twitter, Facebook, Pinterest and Tumblr.
BEFORE YOU GO
PHOTO GALLERY
Pumpkin Bread Recipes