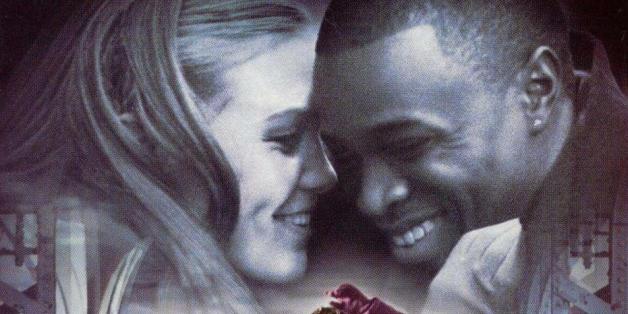 There comes a time when we all must stop to appreciate the greatness of cinema. Then there's the time when we might as well just rewatch "Save the Last Dance" again. The 2001 movie starred Julia Stiles and Sean Patrick Thomas as two star-crossed lovers drawn together by their love of dance but torn apart by racial politics, and it was easily the best hip-hop dance romance of that era (sorry, "Step Up" and "Honey"). Revisiting "Save the Last Dance" on some kind of regular basis should be as required as filing taxes. You don't need a reason to watch it again, but here are six anyway:
1. Kerry Washington has a supporting role
Long before she was handling it on Thursday nights, Kerry Washington played Derek's (Thomas) sister, Chenille, who befriends Sara (Stiles) at their high school. The best part: Washington got to show off her moves on the dance floor.
2. K-Ci and JoJo sang the (unofficial) theme song
Warning: this music video may bring you to tears. K-Ci and JoJo's "Crazy" was featured on the film's soundtrack and the official music video also starred Stiles and Thomas, along with scenes from the film. Cue middle school heartbreak.
3. The soundtrack was amazing
Besides K-Ci and JoJo, the soundtrack as a whole was pretty great. (It went 2x multi-platinum and won the American Music Award for Best Soundtrack of 2001.) With both Pink's "You Make Me Sick" and Q-Tip's "Breathe and Stop," this CD definitely never left your stereo. (Alternate: Remember CDs?)
4. Bianca Lawson played an ex-girlfriend with attitude
You likely recognize Lawson from her recent roles on "Pretty Little Liars," "The Vampire Diaries," "Teen Wolf" and "Witches of East End." In "Save the Last Dance" she played Derek's jealous ex-girlfriend, Nikki.
5. This dance happened
When you saw Stiles do this epic dance performance to Athena Cage's "All or Nothing," you totally lost it, then immediately signed up for hip-hop lessons. Okay, in retrospect her moves are pretty ridiculous, but whatever, it was 2001.
6. Julia Stiles and Sean Patrick Thomas won Best Kiss
The co-stars of the film took home the MTV Movie Awards trophy for Best Kiss. It wasn't one of the wildest Best Kiss acceptance speeches the show has been known for, but it was still sweet.
"Save the Last Dance" is available to watch now on Amazon, YouTube, iTunes and more.
BEFORE YOU GO
PHOTO GALLERY
Celebrity News & Photos