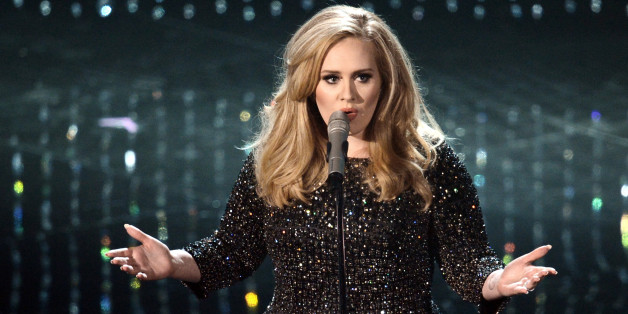 Following Taylor Swift's removal of her music from Spotify, and her subsequent explanation of why she did so, Adele's manager, Jonathan Dickins, has spoken out in favor of streaming services on Thursday at the Web Summit tech conference in Dublin, saying, "Streaming is the future, whether people like it or not."
"Within five years it will be ubiquitous," Dickins continued. "I don't believe one size necessarily fits all with streaming."
He acknowledged that the current distribution and payout models needs to be reexamined for services like Spotify, offering up suggestions like making it possible for albums to be available for paid, premium accounts before free accounts. Dickins then dug into the imbalanced perceptions that labels and artists have of YouTube and services like Spotify.
"What's interesting is that people take things down off Spotify, yet if I search now for Taylor Swift on YouTube, within the space of 30 seconds I can have the whole Taylor Swift [album] streamed," Dickins said. "Some of it is ad-supported, so there is revenue, and some of it's not."
Dickins continued: "On the one hand, the labels are trumping YouTube as a marketing tool and 10 million views is [hailed] as a marketing stroke of genius. On the other hand, they're looking at 10 million streams on Spotify and going: 'That's X amount of lost sales.' So I think there is a lopsided effect. For an artist that needs discovering, anyone who has got a real good album, but is very niche, I think streaming is great for them. Taylor Swift probably looks at it and thinks, 'There is an element of cannibalisation. I am a brand. People know who I am and I want to protect the record sales.' And that's fair enough."
Funnily enough, Adele's album "21" was kept off of Spotify for almost a year and a half after its release at the beginning of 2011. Adele, like Swift, originally asked Spotify to make her album available for those subscribed to the service.
You can read more of Dickins discussion from the conference over at Billboard.
BEFORE YOU GO
PHOTO GALLERY
Artists To Know In 2014