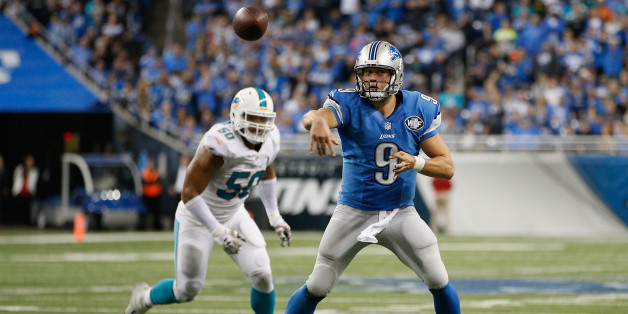 Once again, the Detroit Lions fell behind on Sunday. But, once again, they found away to win.
Trailing 16-13 with 35 seconds left, it was Lions quarterback Matthew Stafford who came through in the clutch. Facing a 3rd and 4 from Miami's 11-yard line, Stafford took the shotgun snap and quickly moved out of the pocket to his left. With wide receiver Theo Riddick in single coverage making his way down the left sideline, Stafford threw a pass on the run and found him in the end zone for the go-ahead touchdown. The Lions went on to win 20-16.
The Lions extended their winning streak to four games, the last three of which have been come-from-behind victories. They improved to 7-2 and will face the Arizona Cardinals on the road next week.
BEFORE YOU GO
PHOTO GALLERY
PHOTOS: NFL Week 10