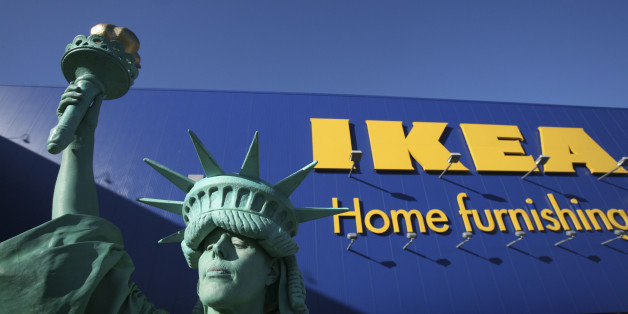 Hold onto your meatballs, shoppers, IKEA Red Hook is a hotbed of grov stöld.
No, that's not the long-awaited upgrade for your EXPEDIT shelf; it's Swedish for grand larceny, which is on the rise this year at the store's Brooklyn, New York, location, according to NYPD data.
DNA Info reports that 10 grand larcenies plus a smattering of other major crimes were reported at the build-it-yourself furniture retailer's Red Hook location between January and September of this year. That's up from 11 incidents reported in 2013.
Most of the crimes involved smart phones and other valuables that disappeared after shoppers left them unattended, and apparently many of the incidents happen in the store's cafeteria. But there was also at least one robbery and an assault.
Although there's an uptick in criminal activity at the retailer, crime at the Red Hook IKEA is nothing new. In fact, there have been thefts at the location ever since it opened in 2008, when eight thefts occurred at the store in one week, the Brooklyn Paper reported at the time.
"It's a big store and it attracts a lot of people," Deputy Inspector Michael Kemper of the 76th police precinct told the newspaper at the time. "On the weekends, it's packed and in crowded atmospheres, people sometimes prey upon the innocent."
Although IKEA trains and employs plainclothes "agents" that patrol the store, there's also an NYPD presence at IKEA Red Hook.
On Aug. 2, cops busted a suspect who tried to pinch $20 from an unattended wallet at IKEA, in a sting called Operation Lucky Bag, police told DNA Info.
Ikea's parking lot is also one of the venues where the precinct conducts Operation Spot It To Secure It, "in which a team of officers canvas public areas for valuables, such as iPads, GPS devices or packages left visible in vehicles."
Repeated calls for comment from IKEA corporate were not returned by press time.
Like Us On Facebook |

Follow Us On Twitter |

Contact The Author
BEFORE YOU GO
PHOTO GALLERY
8 Things Ikea Wants You To Forget About