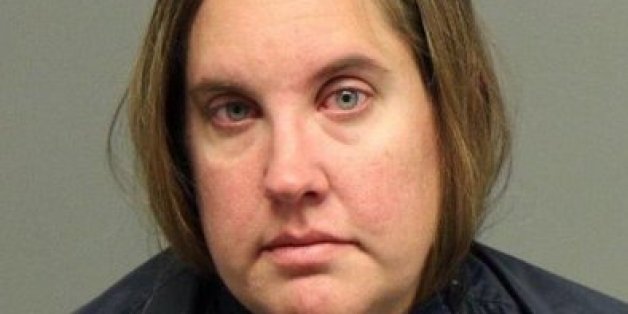 Now she has to park it in jail.
Kimberly Pankratius, 36, was arrested last week after police say she drove her PT Cruiser at two pedestrians who claimed a parking space that she wanted, The Lincoln Journal Star repots.
Pankratius was waiting for the spot at a Walmart in Lincoln, Nebraska, on the evening of Nov. 3, according to a police report obtained by The Smoking Gun. Before Pankratius could pull in, though, Christopher and Julie Weakly drove ahead of her.
When the couple — who later stated they did not realize anyone was waiting for the spot — got out of their vehicle, Pankratius allegedly yelled at them and called them "douche bags."
Christopher Weakly told police that the couple ignored Pankratius. He says that he then heard "tires squeal" before he saw the woman driving toward them "at a high rate of speed." Pankratius' side mirror allegedly hit Julie Weakly in the arm so hard that the mirror broke and was hanging off the vehicle.
Pankratius allegedly admitted to cops that she did drive quickly towards the couple, but said that she wanted to frighten the couple and not hit them. She also said she "felt really bad" about her actions, according to the police report.
Despite the regret, Pankratius was charged with assault and use of a deadly weapon to commit a felony.
And yet she is hardly the first person to resort to violence over a desirable parking spot. Last year, two men in New York City were caught on camera fist-fighting over a parking space in the Upper East Side. And in 2010, a Colorado man allegedly smacked an 85-year-old to the ground with his car door and threatened to fight him during a dispute over a parking spot at McDonald's.
Like Us On Facebook |

Follow Us On Twitter |

Contact The Author