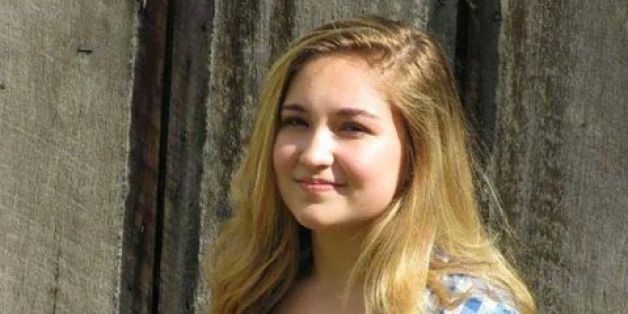 Authorities in West Virginia are trying to locate a missing teenager who disappeared while walking to a relative's home.
UPDATE: According to the Fayette County Sheriff's Department, Lilly Neff has been located safe in Alabama. Authorities are in the process of bringing her back to West Virginia. No further details have been released.
Lilly Neff, 16, of Ansted, was last seen at about 4 a.m. on Saturday, when she left a rental cabin in Hico to walk to a relative's home in the Danese area. Danese is located about 17 miles southeast of Hico, according to the Fayette County Sheriff's Department.
WVNS-TV reported Neff had been attending a small going away party at the cabin she disappeared from.
If remains unclear if the teen is considered a runaway. Calls to the sheriff's office by HuffPost were not returned Monday morning.
"We want her to know that we love her and if she is around somewhere -- if she's seeing this -- she could at least call and tell her family that she is OK," Neff's aunt, Roxanne Summers, told WVNS-TV.
Authorities and community members have been conducting searches for the missing teen. A prayer vigil for her was held at the Ansted Baptist Church on Sunday, with more than 100 community members attending to show their support for her family, according to WOAY.com.
Lilly Neff is described as 5-foot-7, 145 pounds, with blonde hair, brown eyes and a mole on her left cheek. She was last seen wearing jeans, a tie-dye shirt and a jacket.
"We just want to find her, we all love her," Neff's cousin, Emily Gilkerson, told WVNS-TV.
Anyone with information about Lilly Neff's whereabouts is asked to contact the Fayette County 911 Center at 304-574-3590. A "Searching For Lilly Neff" Facebook group has also been created to share information about the teen's disappearance.
Like Us On Facebook |

Follow Us On Twitter |

Contact The Author
BEFORE YOU GO