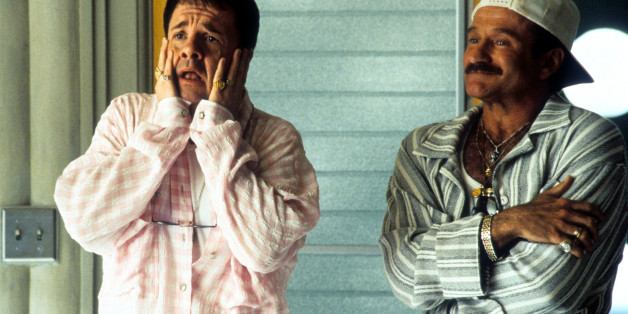 Movies and popular culture have an indelible impact on developing mindsets. The significance can even be more profound when you identify as lesbian, gay, bisexual or transgender (LGBT), given that representation of the community in Hollywood is still limited.
Still, there have been some true cinematic milestones portraying LGBT lifestyles over the years. "Boys Don't Cry," "Brokeback Mountain" and "Milk" have nabbed Oscars, while "Velvet Goldmine" and "A Beautiful Thing" enjoy cult followings among queer audiences and beyond.
We asked the HuffPost Gay Voices editorial team as well as our readers to name the movies which shaped the way they felt about themselves as LGBT people. We also added a few titles ("A League of Their Own," "Steel Magnolias") that may not feature prominent LGBT plotlines if we felt the viewer made a sufficient case for its inclusion.
Take a look at 22 movies that changed the way we felt about ourselves as LGBT people below.

PHOTO GALLERY
22 Movies That Changed How We Felt About Ourselves As LGBT People