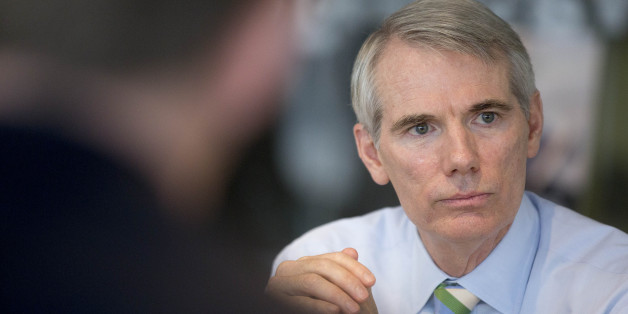 WASHINGTON -- It's only been a week since the 2014 elections, but the National Organization for Marriage is already vowing to defeat Sen. Rob Portman (R-Ohio) in 2016 over his support for same-sex marriage.
Portman, who is up for re-election in 2016 and whose name has been floated as a potential presidential contender, announced his support for marriage equality in 2013 after his son told him he was gay. Whatever Portman's plans for the next election cycle, NOM president Brian Brown says the group will be trying to sink him.
"Rob Portman can forget about getting elected President of the United States," Brown said in a statement. "If he runs we will make sure that GOP primary voters are aware of his desire to redefine marriage and his willingness to see federal judges set aside the votes of 50 million Americans who enacted marriage amendments across the country because his son is gay."
"Rob Portman's son has a right to live as he chooses, but that does not give his father the right to redefine marriage," he added.
A Portman spokeswoman did not immediately respond to a request for comment.
The Ohio senator isn't likely to be scared off by NOM. In an interview last week with ABC News, Portman said it's time for his party to come around on marriage equality.
"[I] thought about it more deeply ... the fact that this is not a choice and that my son deserves to have the same happiness Jane and I have had, and the joy and stability that comes with marriage. We want to encourage that as Republicans," he said. "It's a position that I feel very comfortable with, and I'm glad I made it."
BEFORE YOU GO
PHOTO GALLERY
Potential 2016 Presidential Contenders