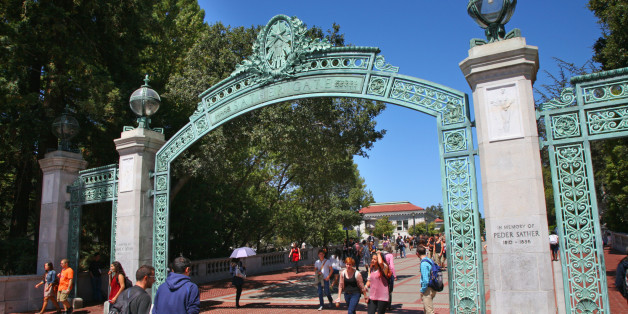 (Adds statement from university)
By Dan Whitcomb
Nov 10 (Reuters) - The death of a 20-year-old man at a fraternity house near the University of California, Berkeley, following a party over the weekend was being investigated as suspicious, police said on Monday.
Police officers and paramedics who responded to a call of an unresponsive male at the Zeta Psi house, just blocks from campus, pronounced the young man dead at the scene on Sunday, Officer Jennifer Coats of the Berkeley Police Department said.
Coats said the deceased man, identified as 20-year-old Vaibhev Loomba, was believed to have attended a party at the frat house the night before.
"We have classified this as a suspicious death at this point. We want to make sure we do a very thorough investigation just to try to determine what happened," she said.
Coats said an autopsy would determine whether drugs and alcohol were a factor in the death of Loomba, who did not live at the house and was not a student at Berkeley.
"Our hearts go out to the family of this young man. As this is an active investigation, it's premature to speculate about what may have happened in this tragic situation," a university spokesman said in a written statement.
"We are offering impacted students counseling services and other support. The university takes the safety of the broader community very seriously," the spokeswoman said, adding that the school was awaiting more information from police.
The San Francisco Chronicle newspaper reported that police in October shut down a party being hosted by Zeta Psi and that the city warned the fraternity that it could be fined for additional disturbances.
Last month police said they were investigating reports by five people that they were given a date-rape drug and sexually assaulted at the off-campus Delta Kappa Epsilon fraternity. (Reporting by Dan Whitcomb in Los Angeles; Editing by Eric Beech and Sandra Maler)