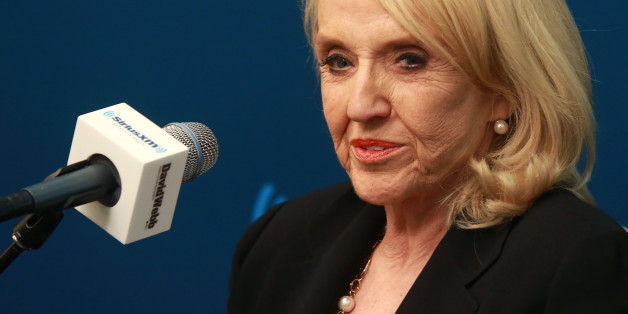 Last month, Kat Sabine received a letter from Arizona Department of Health Services that she found deeply troubling. The letter alleged that she was providing healthcare services in her private home without a license, and notified her that government officials could come to investigate.
But Sabine doesn't practice medicine. She's the executive director of NARAL Pro-Choice Arizona, a political organization that advocates for reproductive rights but does not perform any medical services, including abortions.
"It seemed to me this is an intentional effort by people in the Department of Health to target me because of the work I do," Sabine told The Huffington Post.
The letter Sabine received said that health officials had "received a complaint alleging that you are providing services that would indicate you need to be licensed as a healthcare facility." (The agency offers online complaint forms.) The letter did not specify what those services were.
The letter, which Sabine provided to The Huffington Post, included a list of licensing exemptions that she could fill out. But the letter is missing the last exemption included in the Arizona statute, which seems to apply to NARAL: "Community education, advocacy or recovery support groups that are not owned or operated by or contracted to provide services with a healthcare institution."
The Arizona Department of Health Services did not respond to multiple requests for comment.
The issue of state health officials investigating abortion clinics came under scrutiny earlier this year, when Republican Arizona Gov. Jan Brewer signed a law that allows DHS officials to conduct unannounced inspections of abortion clinics without a warrant, like they can do with other kinds of health facilities.
Cynde Cerf, a spokesperson for Planned Parenthood Arizona, said the organization has had three warrantless inspections at clinics that provide abortion and two such inspections at health centers that do not provide abortions since the law was implemented in July.
"It appears that they [DHS] are certainly much more conservative in how they're handling health centers," Cerf said. However, Emily Wood, a spokesperson for Desert Star Family Planning, which also provides abortions, said the center hasn't "really experienced any problems" under the new rules.
Nonetheless, on Oct. 22, Daniel Pochoda, senior counsel for the ACLU of Arizona, wrote a letter to the Arizona Department of Health, noting that "any search of Ms. Sabine's home by surveyors would constitute an unreasonable search in violation of Ms. Sabine's rights under the Fourth Amendment." The ACLU has since made a public records request to get more transparency about how DHS fields licensing complaints.
On Nov. 4, Connie Belden, bureau chief of the Bureau of Medical Facilities Licensing, wrote to the ACLU to let them know that the department had closed out the complaint. "We have made a note of the organization's role and that it does not meet the definition of a healthcare institution," she wrote. (Belden did not respond to a request for comment.)
Sabine found the response frustrating.
"There should be a process in place by which spurious accusations and claims about individuals should be stopped," Sabine said. "Who in the Department of Health thought it was good idea to pursue my home?"
BEFORE YOU GO
PHOTO GALLERY
U.S. State Capitol Buildings