The number of women serving in the U.S. military has increased dramatically in recent years, yet the services they need upon returning home are not keeping up with the unprecedented demand.
About 280,000 women have served since Sept. 11, marking a tremendous gender shift on the battlefield.
Last year, for example, women accounted for only 4 percent of the World War II, Korean War and Vietnam-era veterans combined. They made up 20 percent of all post-9/11 veterans.
While women have been eager to break the glass ceiling in combat, the Department of Veterans Affairs (VA) hasn't advanced its services to cater to female vets' specific needs.
They're coming home to staggering unemployment and homelessness rates and ill-equipped health centers.
On this Veterans Day, let's recognize these women's service, acknowledge a system that's failed them and support the groups that are making a difference.
More Female Veterans Are Unemployed Than Male Veterans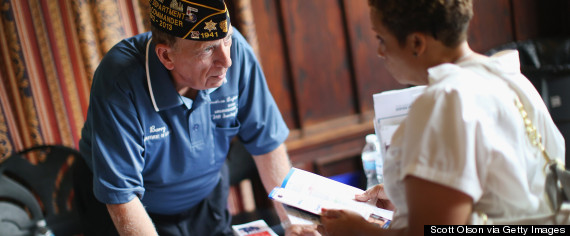 Post-9/11 female veterans struggled with a 9.6 percent unemployment rate, while their male counterparts faced an 8.8 percent unemployment rate last year, according to the U.S. Bureau of Labor Statistics (BLS).
While more research needs to be done to pinpoint why women are struggling more than men, experts note that female vets have more child care responsibilities. They also have higher rates of medical and mental health concerns and are less likely than the general female population to have earned a bachelor's degree, a recent study published by Disabled American Veteran (DAV) concluded.
And, despite the fact that women continue to take up more rigorous roles in the military, employers interested in hiring veterans see woman as "being not true veterans," Garry Augustine, DAV executive director, told KPLU.
What's being done: The White House has ramped up its efforts to support unemployed vets by launching a website in April to help veterans and their spouses find work and by incentivizing businesses to hire veterans with a tax credit it introduced in 2011.
First lady Michelle Obama has been playing particularly close attention to the plight of female veterans, and recently addressed the problem in Redbook magazine, which dedicated an entire issue to female veterans.
"A lot of people think you guys come out of the military and the country is taking care of you, but the transition is tough," Obama said during the October interview.
VA Is Not Equipped to Handle Women's Medical Issues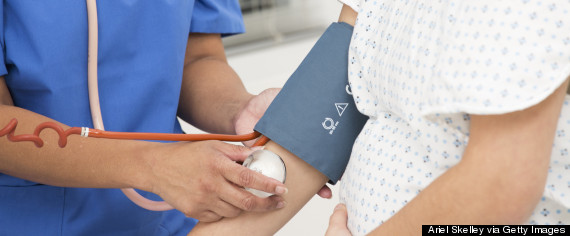 The number of women seeking VA health services has more than doubled since 2000, yet these facilities struggle to provide gender-specific care, an Associated Press investigation revealed in June.
For example, nearly one in four VA hospitals does not have a full-time gynecologist on staff, according to the AP.
Women are routinely referred to community providers who may not be well-versed in the unique health challenges female vets face or they're sent to other VA facilities a long distance away, the DAV noted.
Women are placed on the Electronic Wait List at a higher rate than male veterans and even when women are seen at VA centers, they often get subpar care.
One of every two women veterans, for example, has received medication from a VA pharmacy that could cause birth defects. One in every six women getting care through a private health care system has dealt with the same issue.
What's being done: The VA has invested more than $1.3 billion since 2008 in improving health care for women vets and has vowed to place a trained, designated women's provider in every facility. It also expects to establish a "one-stop" health care model that will allow women to go to one provider for a range of specific health services, including annual physicals, gynecological care and mammograms.
1 in 4 Female Veterans has experienced Military Sexual Trauma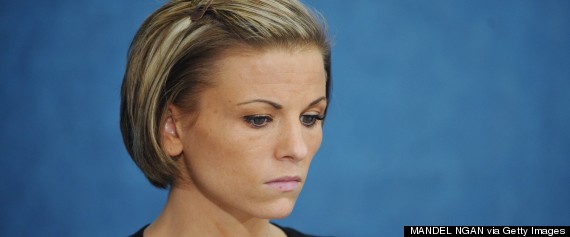 About one in four female veterans has reported experiencing military sexual trauma (MST). But those figures may be grossly inaccurate since many victims are often reluctant to come forward.
Such attacks can lead to a whole host of repercussions, including depression, PTSD, addiction and physical health problems, among other issues, according to the VA.
In 2012, an anonymous Pentagon survey revealed that 12,000 women were victims of sexual violence in the U.S. military. While the Department of Defense saw a 50 percent spike in reported cases in 2013, the VA is not equipped to properly treat these victims.
As recently as last year, 31 percent of VA medical centers and community-based outpatient clinics couldn't provide adequate staffing or services for MST, according to the DAV report.
What's being done: The VA had pledged to appoint an MST coordinator to every health care facility and because victims are often hesitant to report their attackers, each VA worker will be trained to ask every veteran whether she has experienced MST.
A bill passed in March will give accusers a greater say in whether their cases are litigated in the military or civilian systems and would prohibit the accused from using good military character as a means of defense in court.
Service Women's Action Network works to transform military culture for women through policy reform, media advocacy, litigation and community organizing. Find out how you can get involved here.
Female Vets Are at Least Twice as Likely to Be Homeless Than Civilian Women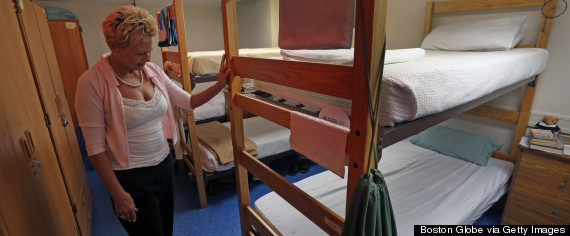 On a single night in January last year, 4,456 female veterans were homeless, according to the Department of Housing and Urban Development's most recent count.
And women vets are between two and four times more likely than non-veteran women to experience homelessness because of the overwhelming number of risk factors they face, according to DAV.
The characteristics most associated with homelessness include unemployment, having a disability, being unmarried and living with mental illness -- issues that female veterans face at a staggering rate, according to a Congressional Research Service report released last year.
Further compounding the issue is the fact that female veterans are often afraid to seek help from the Department of Veterans Affairs, because they often see the institution as something of a "boys club" and few veterans' programs provide separate accommodations for women and women with children.
What's being done: The Obama Administration has committed to ending veteran homelessness by next year and has seen an overall 33 percent decline since 2010. In recent years, Congress and the VA have modified some programs to cater to the specific needs of homeless female veterans.
Last year the VA Greater Los Angeles Healthcare System was the first in the nation to develop an outreach team that focuses specifically on identifying homeless female veterans in need of help, the Los Angeles Daily News reported.
Operating in three U.S. cities so far, Final Salute works exclusively with female veterans and provides transitional housing, emergency assistance and job preparation training. Find out more about Final Salute and how you can get involved here.
BEFORE YOU GO
PHOTO GALLERY
Companies That Work To Hire Veterans