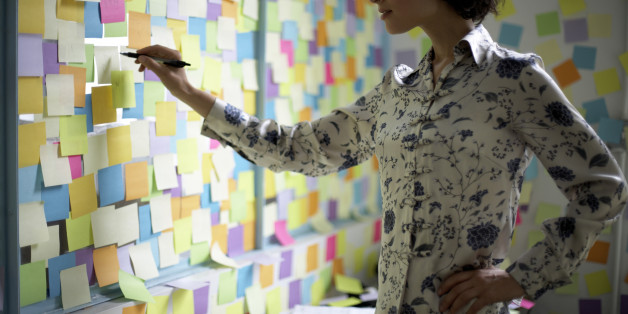 Losing focus? The remedy to that creative block may just be more obvious than you think.
Whether you're stuck on a college paper, feeling like you're losing grip on a work project or can't make a decision, a relaxed ambiance and a few little tricks could be just what you need to open up your mind and change your entire view.
If you've hit a wall in your imaginative process, check out the guide below. We snagged the best creative soundtrack for your day and asked our fellow HuffPost staffers to tell us what they do to clear their minds and allow room for new ideas. Soon you'll be on your way to untangling your thoughts and pushing through that creative rut.
PHOTO GALLERY
Here's What To Do With A Creative Block
Share what sounds or tricks you turn to when you're in need of a creative boost by posting a picture on Instagram with the hashtag #gpsforthesoul.
Posted by Patricia Doma
This GPS Guide is part of a series of posts designed to bring you back to balance when you're feeling off course.
GPS Guides are our way of showing you what has relieved others' stress in the hopes that you will be able to identify solutions that work for you. We all have de-stressing "secret weapons" that we pull out in times of tension or anxiety, whether they be photos that relax us or make us smile, songs that bring us back to our heart, quotes or poems that create a feeling of harmony or meditative exercises that help us find a sense of silence and calm. We encourage you to visit our other GPS Guides here, and share with us your own personal tips for finding peace, balance and tranquility.
BEFORE YOU GO
PHOTO GALLERY
6 Creative Projects You'd Benefit From Trying (Even If You're Bad At Them)