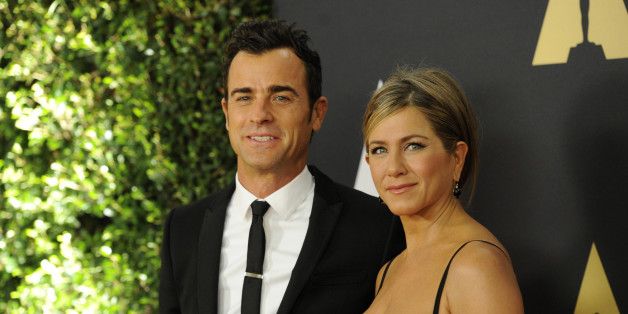 Jennifer Aniston is setting the record straight on all those rumors floating around about her and fiance Justin Theroux's wedding.
While they've been engaged for over two years, the couple is clearly in no rush to walk down the aisle. In fact, if they do, it will most likely be under the radar. So when "Extra" asked Aniston if she and Theroux already tied the knot, she quipped, "I haven't read this week what's happening with us, so I have to look into it."
Interviewer Rob Estes then filled her in on the latest report: "This week you're going to elope. You're going to go to Tavarua. It's a surf wedding …"
"Is that what's happening?" Aniston joked, adding, "Oh, I don't surf. That's gonna suck."
To be honest, the 45-year-old actress is sick of all the speculation, including that little story about her "missing engagement ring."
"It's a good story for people who have nothing else to do or write or anything," she told E! News.
BEFORE YOU GO
PHOTO GALLERY
Vintage Jennifer Aniston