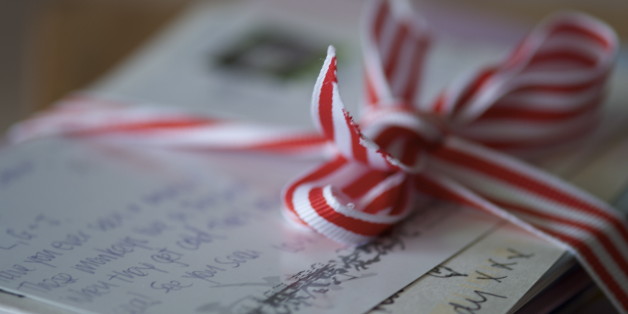 No matter how cute the stationery, bringing back actual letter writing can be a hard sell. There's remembering how to actually write legibly, for starters, and then hoping all your handwritten hard work actually reaches its recipients some time this year. But if there were ever a time to give this lost art another try, it's right now, when San Francisco artist Ivan Cash runs his week-long "Snail Mail My Email" campaign.
From November 10 through the 16th, Cash is inviting visitors to his site "to type a message to anyone— family, friend, secret crush, or congressional representative" and submit it through the online form where he and his team will transcribe it and mail it as an actual, handwritten note -- for free.
Granted, the process of having an actual letter written for you might not spur a trip to the stationery store, but for those on the receiving end, it could. Or, there are these inspired ideas for bringing back snail mail that we spotted over on Pinterest.
Follow Stephanie Baxter's board Snail mail on Pinterest.
Follow Fox and Star's board Snail Mail ✉ on Pinterest.
H/T Laughing Squid
BEFORE YOU GO
PHOTO GALLERY
7 DIY Notebooks