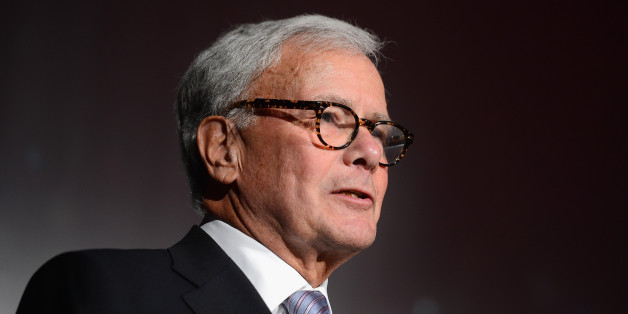 NBC News' Tom Brokaw will receive the Presidential Medal of Freedom, the country's "highest civilian honor," the White House announced in a press release on Monday.
Brokaw, along with 18 other Americans, ranging from famous movie stars and musicians to slain civil rights activists, will receive the award on Monday, Nov. 24, for making "meritorious contributions to the security or national interests of the United States, to world peace, or to cultural or other significant public or private endeavors."
Having recently battled cancer, Brokaw was the host of "NBC Nightly News" for over two decades and now serves as a special correspondent for the network. At "Nightly News," he helmed NBC's coverage of some of the biggest stories of the late-20th and early-21st centuries.
"Tom Brokaw is one of America's most trusted and respected journalists," the press release read. "For decades, Mr. Brokaw has reached millions of Americans in living rooms across the country to provide depth and analysis to historic moments as they unfold, from the fall of the Berlin Wall to the terrorist attacks of 9-11."
President Obama, too, offered his esteem for Brokaw and the other recipients in the statement.
"From activists who fought for change to artists who explored the furthest reaches of our imagination; from scientists who kept America on the cutting edge to public servants who help write new chapters in our American story," he said. "These citizens have made extraordinary contributions to our country and the world."
BEFORE YOU GO
PHOTO GALLERY
Faces of NBC News