If you work in an office -- especially if you are a female who works in said office -- then you may have noticed that your office feels obscenely, incredibly, ridiculously cold. And that's because it is: The temperature in most offices is tailored to a man's body heat, specifically a 154-pound man who is 40 years old.
So if you're NOT a 154-pound, 40-year-old man, you're probably freezing right now.
Here are 18 genius ways to stay warm in your office when it feels like another Ice Age is hitting the break room, along with a glacier and a blizzard and a toned-down version of the that scene in "Inception" where they're skiing through a snow-covered fortress. Behold, a day in the life of someone who is never cold.
1. Start your mornings off right with this ToastyMUG. It simultaneously warms your hands as you sip your tea.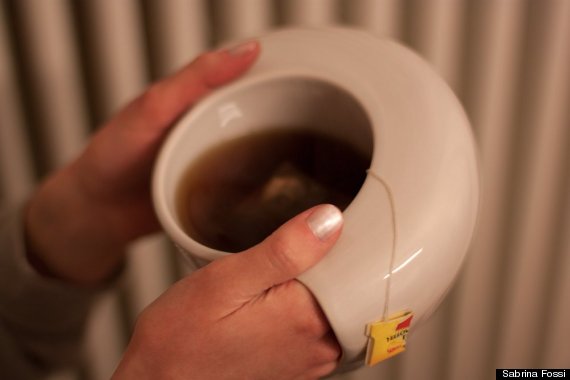 Credit: Photographer: Enrico Gordi
2. Then, apply some heated lotion to your skin from this Conair Heated Lotion Dispenser.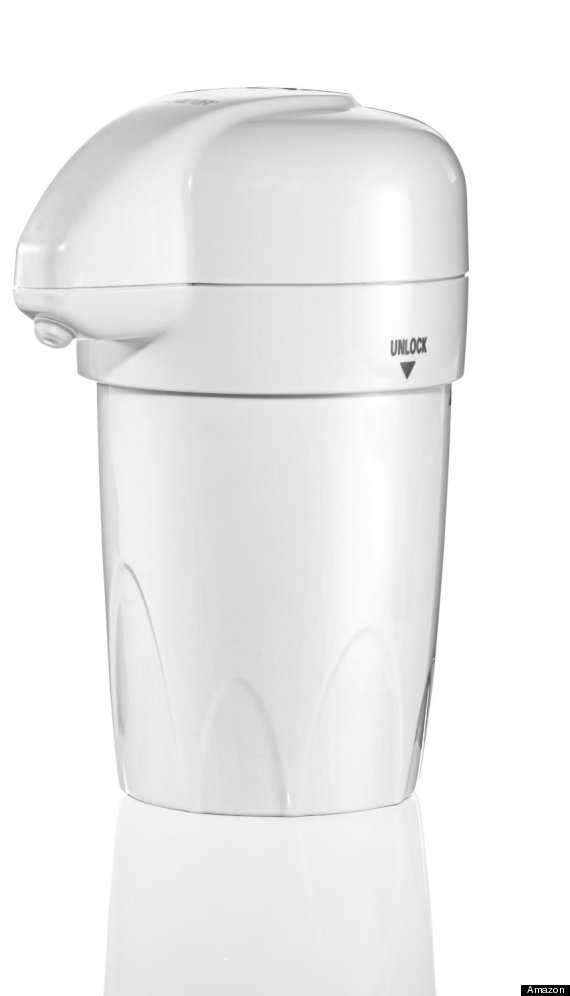 3. Throw on these battery-heated pants.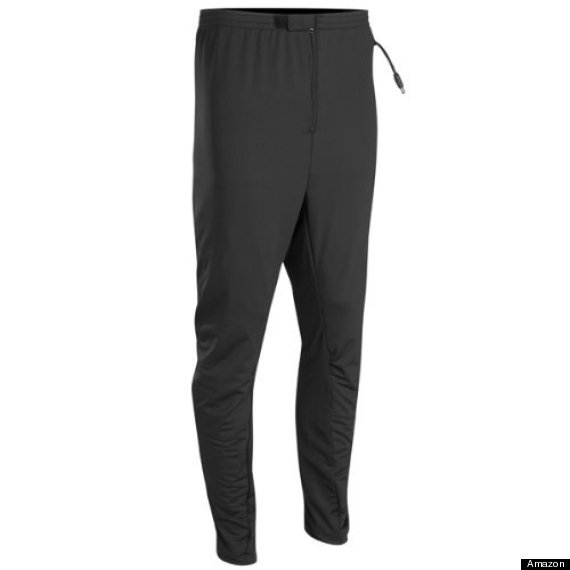 4. Bundle up your feet in these heated socks.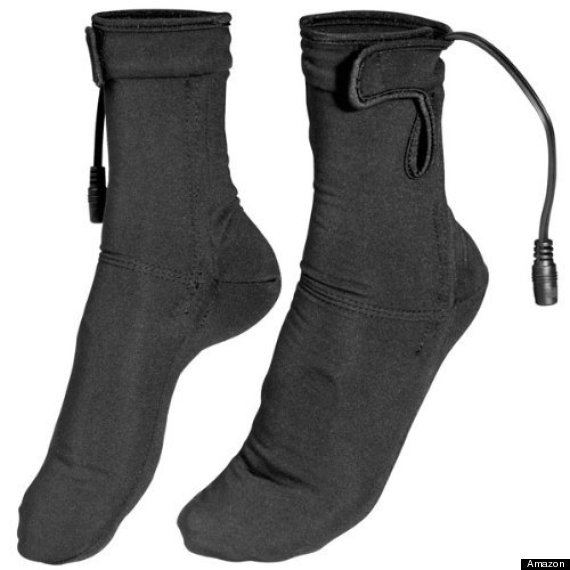 5. Battery-powered heated gloves may be for people who ride bikes, but you'll be happy to have them for just walking around inside.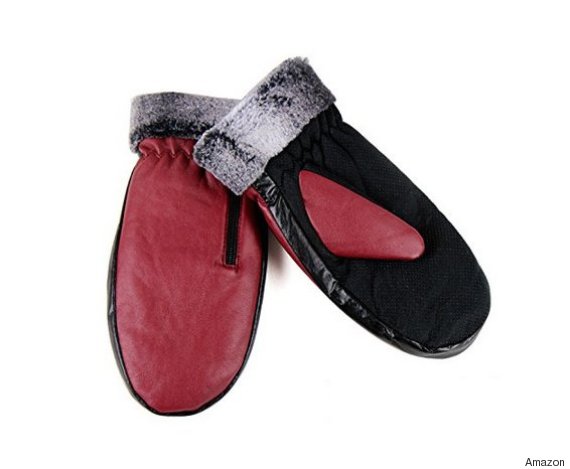 6. Now, zip up this heated jacket and get to work!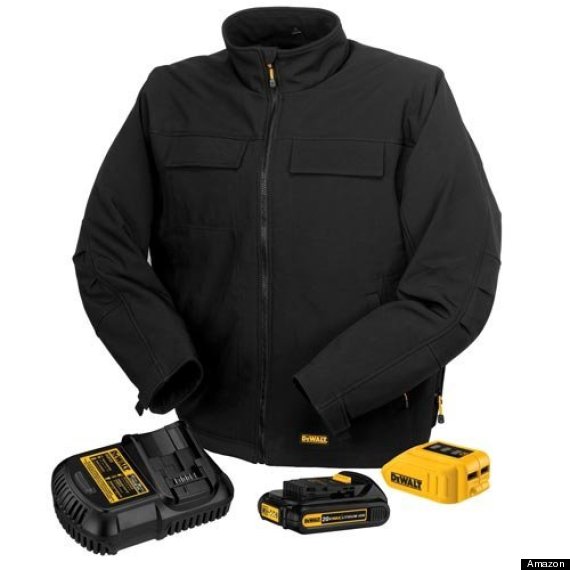 7. ...or wear this heated shawl. It's powered by a USB cord!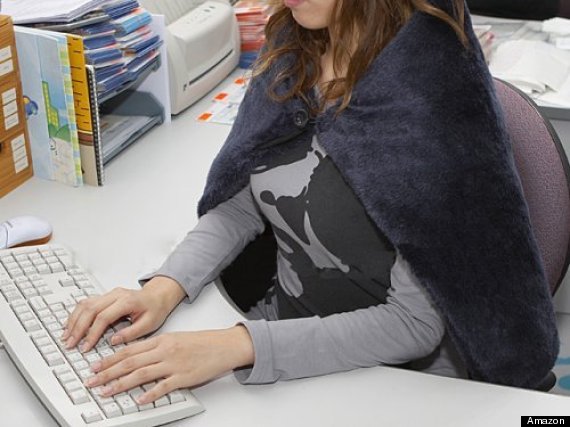 8. Then plop yourself down on this vibrating heated office chair.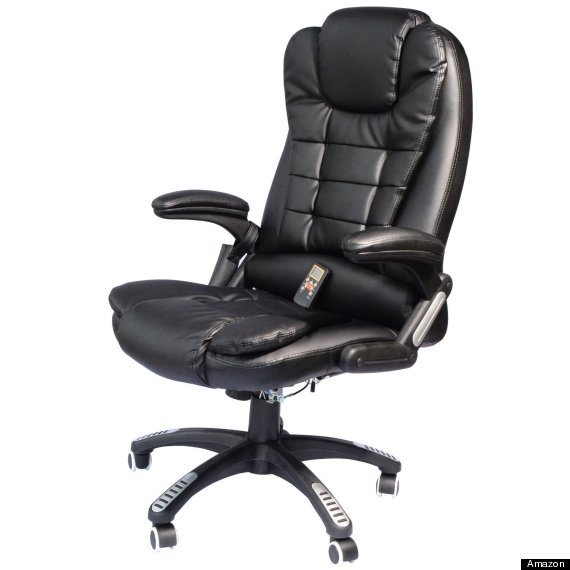 9. Click through your day with this heated mouse.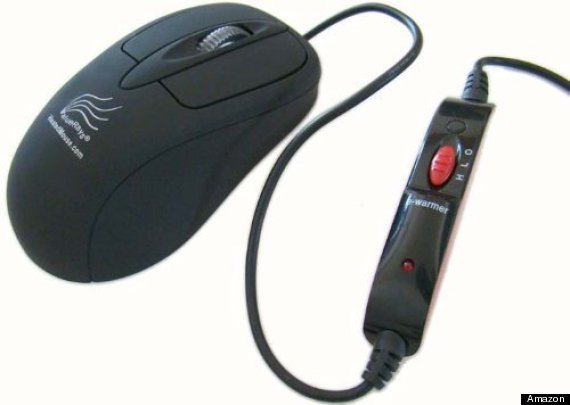 10. Place your feet on this heated footrest.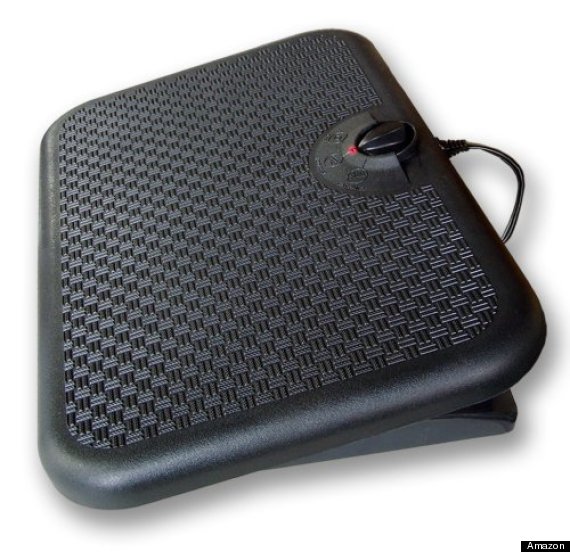 11. And when lunchtime rolls around, eat your steaming hot soup from this portable Crock-Pot food warmer.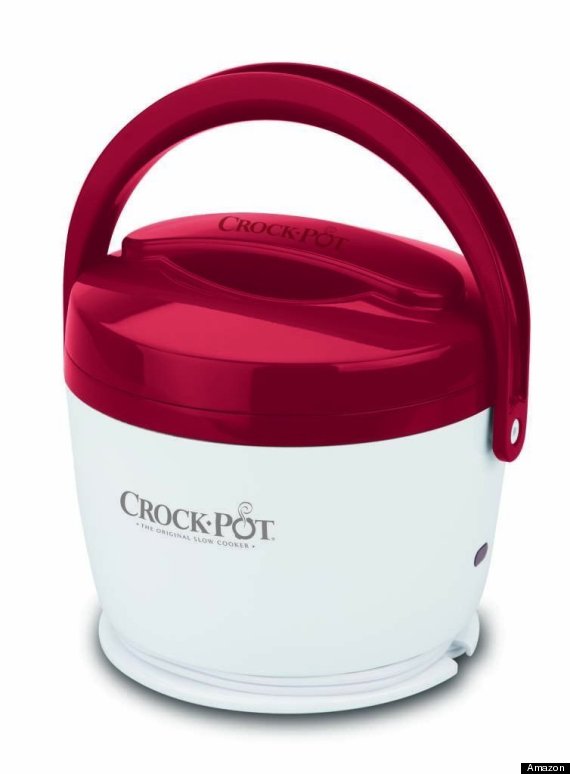 12. Afternoons are for heated slippers.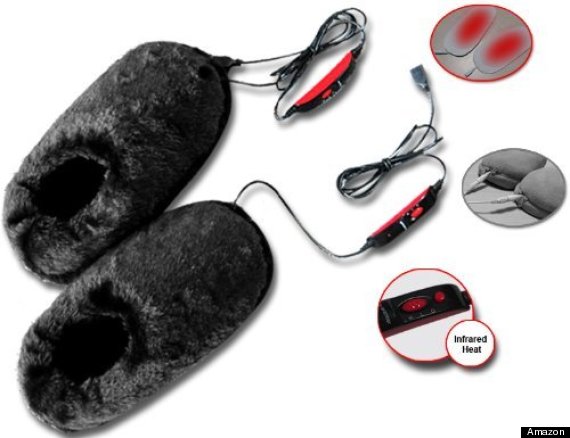 13. Remain warm with a heated toilet seat.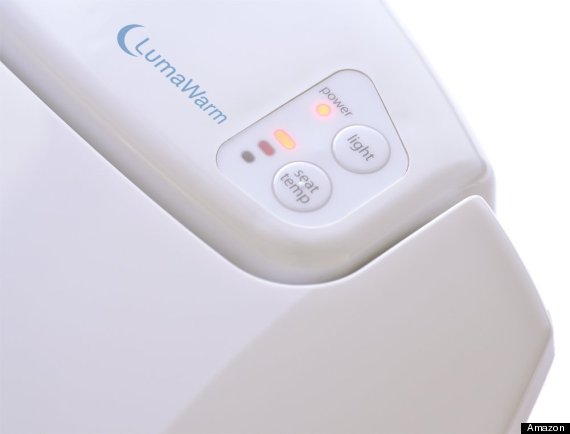 14. Relax beneath this luxurious Sunbeam Sherpa/Mink Heated Throw. (C'mon now, your boss won't mind!)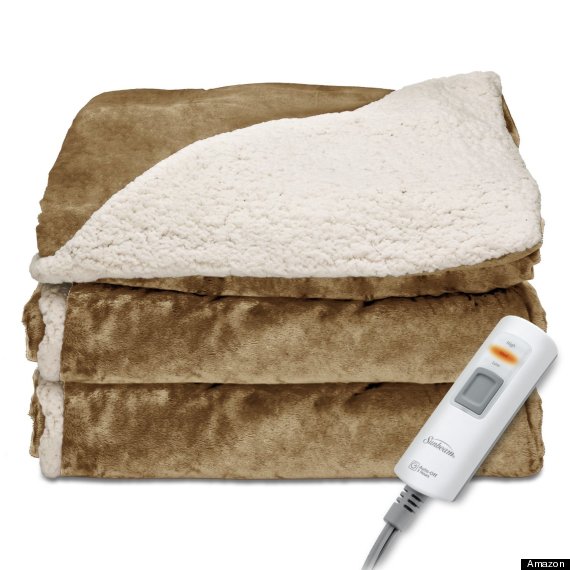 15. Better yet, wrap your whole body up in this Venture Heated Clothing Huggie Buddie Robe.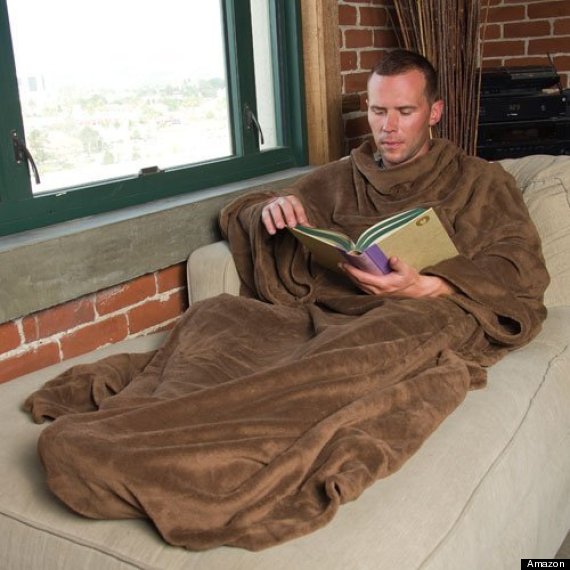 16. Keep your hands warm as you chat with these super-cute Smoko Toast USB Handwarmers.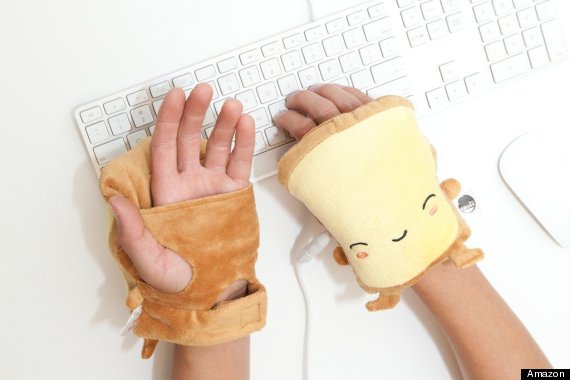 17. And keep the back of your neck warm with Dr. Bob's Neck Wrap Heating Pad.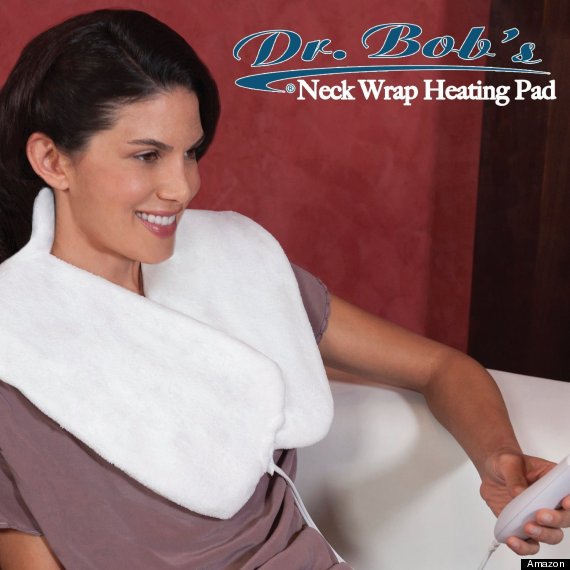 18. And when your work day is done, drift off to sleep on this heated mattress pad. Ahhh.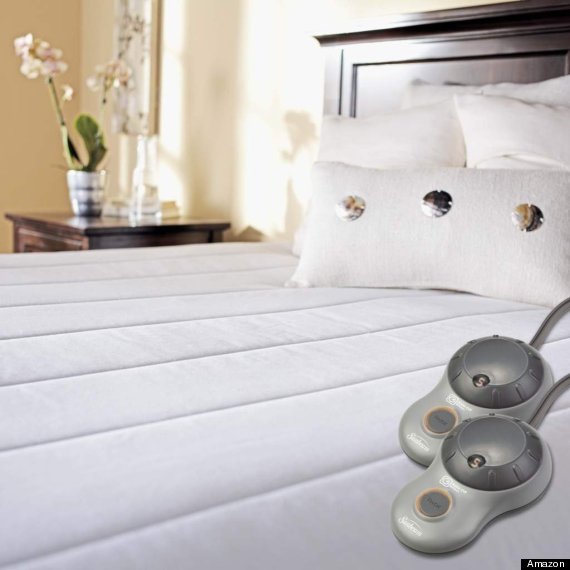 BEFORE YOU GO
PHOTO GALLERY
Worst Winter Weather Cities