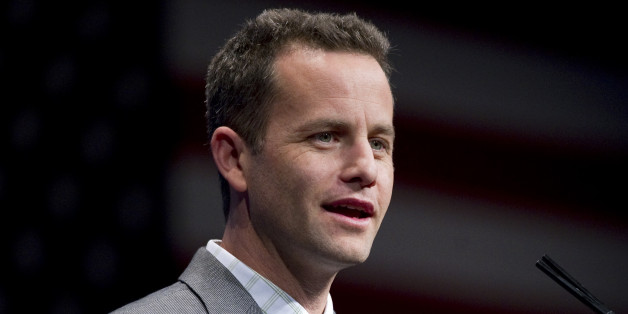 Kirk Cameron wants people to know that many have Christmas all wrong. It's not a Christian holiday with pagan origins, but a Christian creation through and through.
In his new film, "Kirk Cameron's Saving Christmas," the former "Growing Pains" star and popular evangelical figure told the Christian Post he's taking aim at all the people "who really want to put a big wet blanket on the celebration."
"It starts this time of year. You have people who want to pull down nativity scenes, you have lawsuits showing up in schools that can't have Christmas performances ... it has to be winter break or holiday break or sparkle season ... they want to take that out of Christmas so they don't offend people who hate Christmas. And then we have a new group who are telling us, convincingly, that Christmas is actually a celebration of paganism."
The Bible doesn't specify the date of Jesus' birth. Some scholars believe it was in the spring, while others have used the clues in the Bible to estimate an autumn birth. However, many modern Christmas traditions, including the Dec. 25 date and a celebration based around a tree, began as pagan celebrations of winter, such as Yule and Saturnalia.
Even the Christian Post notes on a separate page that Pope Gregory I once wrote to his missionary in England not to block traditional pagan festivals, instructing him instead to "adapt them to the rites of the Church, only changing the reason of them from a heathen to a Christian impulse."
Cameron believes they all have it wrong, and his film attempts to derail arguments that some Christmas traditions have pagan roots.
"We don't know this stuff, we kinda drink the Kool-Aid and believe pagans when they tell us they have ownership of these things," Cameron was quoted as saying.
Read the full interview at The Christian Post.
Over the summer, Cameron told The Blaze that atheists wouldn't be too happy with his new film.
"I assume they're going to get frustrated to see some of their best arguments deflated by this movie, because we take on some of the most commonly parroted myths about the origins of Christmas," he was quoted as saying.
"Kirk Cameron's Saving Christmas" opens on Friday.
(h/t RawStory)
BEFORE YOU GO
PHOTO GALLERY
Christmas Candy Recipes