YouTube announced on Wednesday that it is launching an ad-free subscription music service called YouTube Music Key for both desktop and mobile.
The beta launch is Monday, The Verge reports. If you're interested, you can sign up to receive an email notification when the service becomes more widely available.
On top of being ad-free, YouTube Music Key will let you to play music on your phone while using other apps and listen offline.
The service will cost $7.99 a month to start, but the price will eventually go up to $9.99 a month, YouTube says. With that, you'll also get a subscription to Google Play Music (formerly Google Play Music All Access). If you sign up while it's still in beta, your first six months are free.
Spotify Premium costs $9.99 a month, if you were wondering.
Unlike Spotify, YouTube Music Key will have a few Taylor Swift songs. Right now, you can listen to "Shake It Off" and "Blank Space" on YouTube.
Starting Wednesday, YouTube also will have a dedicated tab for music both on desktop and on the app for Android and iOS. Here's what the app's music section looks like: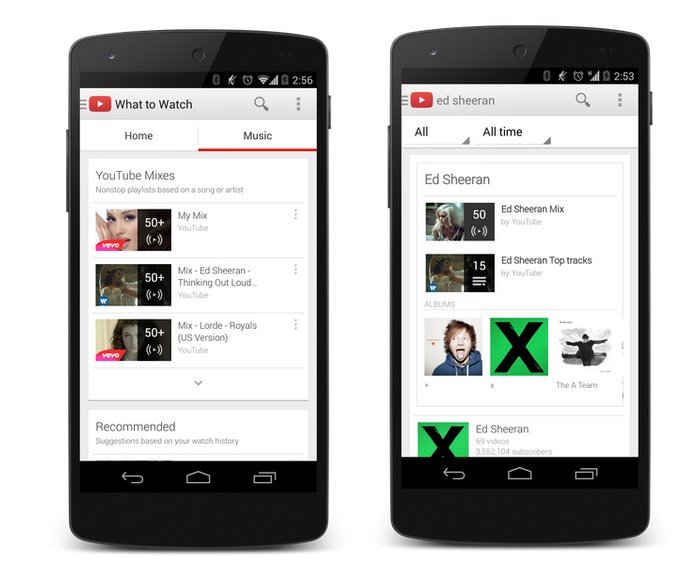 The updated YouTube app is coming out on Android on Monday, and the iOS app will follow "soon," The Verge reports.