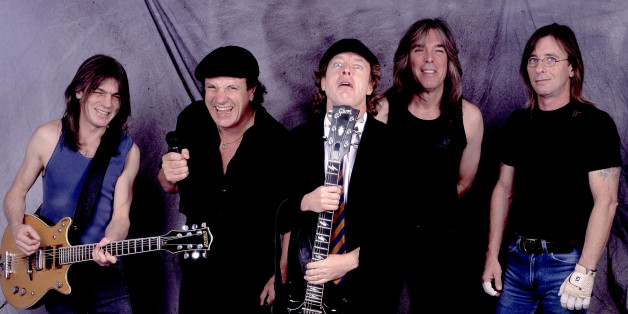 AC/DC had been having issues with drummer Phil Rudd for months prior to his run in with the New Zealand law. According to AC/DC's bassist, Cliff Williams, and guitarist, Angus Young, Rudd would fail to show up to recordings in May for "Rock Or Bust," the group's forthcoming album, due out Dec. 2. When asked if he would still tour with with the band next year, Young told HuffPost Entertainment, "That's a bit of a question mark."
Rudd was charged with "attempting to procure a murder" (this charge was dropped due to "insufficient evidence) and possession of methamphetamine and cannabis and threatening-to-kill. His bandmates had no prior knowledge of the news. "It was a big shock," Young said. "But we had issues with Phil before this. When we were recording, it was quite difficult to just get him in the studio. When we were in London when we were starting up to do the video shoot and stuff and it was the same then. He didn't show, you know? That's something we've got to resolve. Phil's got to sort himself out."
Young and Williams said they had not been in contact with Rudd and he hasn't been doing press to support "Rock or Bust." AC/DC is also in the middle of planning a 2015 world tour and Rudd's place in that is, as Young said, in flux. "We can't do our tour and not have a reliable member," Williams said.
"It's a big thing if you go on the road," Young said. "You're committed to playing to those people and you don't want people going, 'Well, he didn't show up.'"
BEFORE YOU GO
PHOTO GALLERY
AC/DC: Live And Unleashed