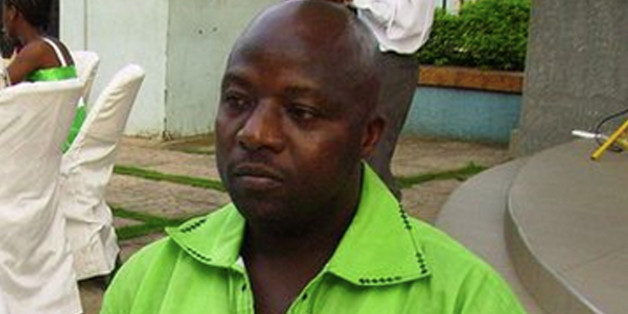 The family of Thomas Eric Duncan, who died of Ebola at a Dallas hospital on Oct. 8, is hoping to use the Liberian national's tragic death to benefit thousands in West Africa.
In a statement released Wednesday, Texas Health Presbyterian Hospital Dallas said it would be honoring Duncan by establishing a memorial fund in his name, with donations benefiting Ebola victims in West Africa. According to CNN, the fund will be run by a Duncan family member and Texas Health Resources.
"We know that this has been a terribly sad, difficult and trying time for Mr. Duncan's family and friends," the hospital stated on its website. "And they will continue to be in the hearts and prayers of the entire Texas Health Presbyterian family."
The hospital also confirmed it has amicably resolved all legal matters with Duncan's family, and apologized that Duncan had not been diagnosed with Ebola upon his initial visit to the hospital's emergency department.
Of the nine Ebola cases treated in the U.S., Duncan has been the only patient to die, according to The New York Times. The most recent patient treated in the U.S., Dr. Craig Spencer, was declared Ebola-free and released from a New York City hospital on Tuesday.
On Wednesday, the World Health Organization (WHO) reported that 5,147 people have died due to Ebola in Guinea, Liberia and Sierra Leone as of the end of Nov. 9, according to Reuters. There have been 14,068 cases recorded in the three hardest-hit West African countries.
Support UNICEF's efforts to combat Ebola through the fundraising widget below.
BEFORE YOU GO
PHOTO GALLERY
U.S. Opens Ebola Units In Liberia