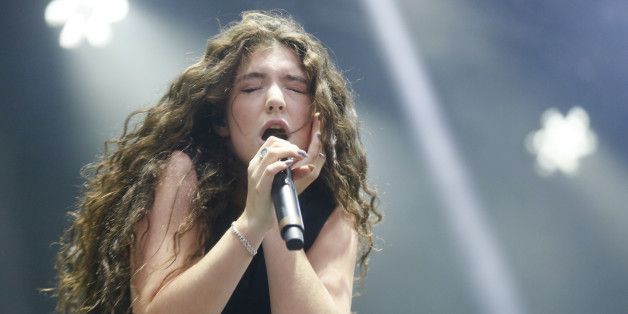 Lorde visited BBC Radio 1's Live Lounge to perform "Yellow Flicker Beat," her single from the "Mockingjay" soundtrack, and a cover of Jeremih's recent hit, "Don't Tell 'Em."
"I have basically been a really big fan of this song since I first started hearing it around," Lorde said. "I love the vocal melodies. I think they're really smart and just consider them cool. It's quite a saucy song or something and I think it would be interesting to flip the dynamic and make that power mine."
She delivers a soulful rendition of the track, which samples lyrics from 1992's famous song, "Rhythm Is A Dancer," and uses her signature dance moves to really make the track her own.
BEFORE YOU GO
PHOTO GALLERY
Lorde Reddit AMA