Quit your job, help the economy.
More than 2.7 million Americans, or 2 percent of all workers, quit their jobs in September, the Bureau of Labor Statistics reported on Thursday. That's the highest "quit rate" since April 2008, when the Great Recession was still a toddler:
This is usually a good sign for the economy. People usually don't tend to tell their bosses to kiss off unless they either a) are trapped in an hypnotic state, Office-Space-style, b) have another job lined up, or c) at least feel pretty confident they can get another job.
Quitting one job for another can also be a good way to get a raise, so a higher quit rate could be a sign that wages are finally going to stop being so stagnant and terrible.
On the other hand, some of the highest quit rates were in low-wage industries like hotels, restaurants and retail. Hopefully those people are getting better-paying jobs, but the raises might not be all that large.
This is basically America now
And the BLS also reported that there are still two unemployed people for every one job opening in America -- much better odds than at the worst of the recession, when nearly 7 people were fighting for 1 job, but still not exactly a sign of the kind of super-tight labor market that could push wages higher.
This chart from the Economic Policy Institute, a think tank focused on labor issues, shows how the job-seekers-to-jobs ratio has risen and fallen in recent years: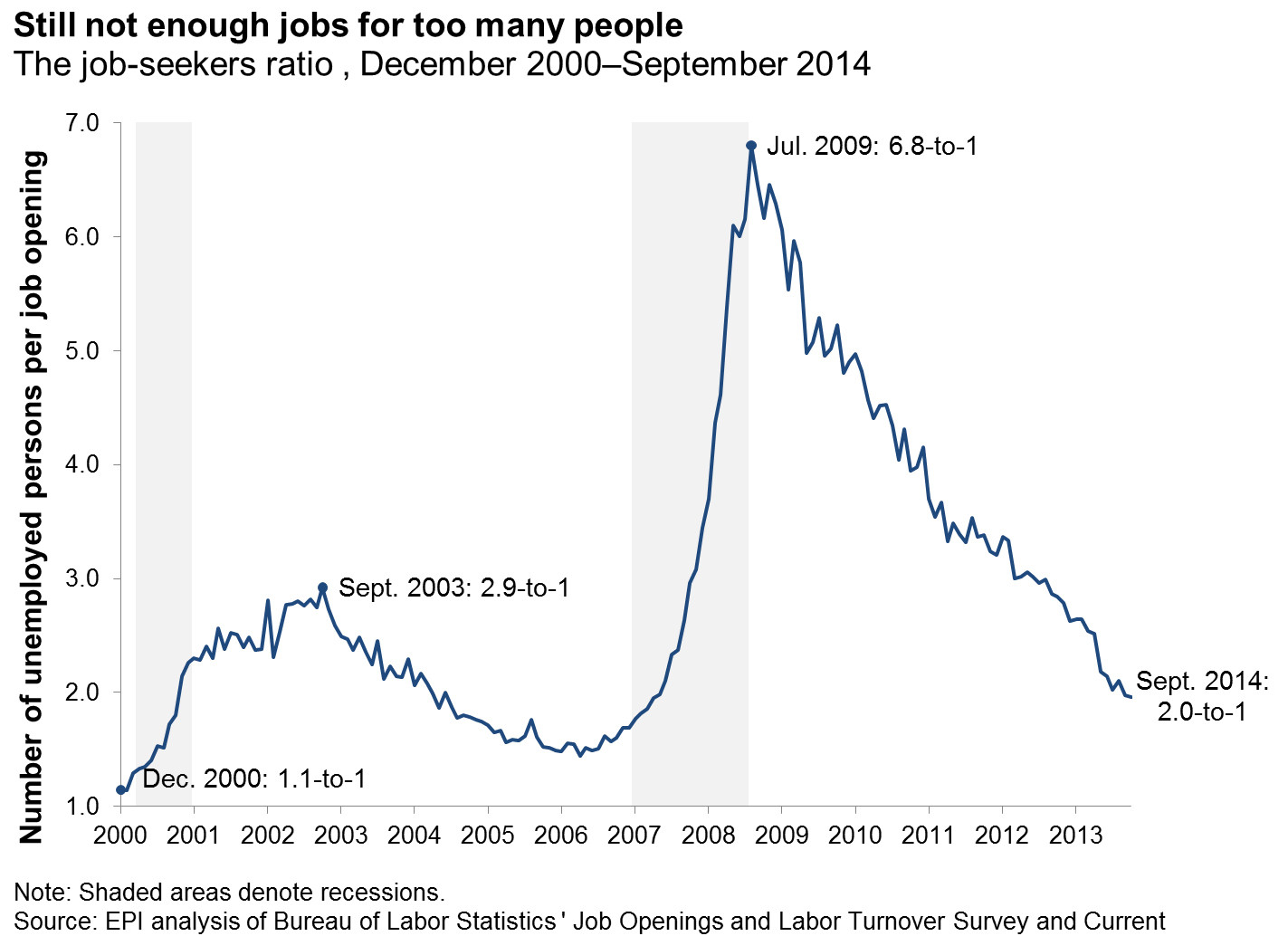 Back in the good old days of 2000, there was roughly one job for every one unemployed person. That's just about job-market nirvana. We're not quite there yet.