Sometimes it seems like technology just overcomplicates everything, instead of making our lives easier.
But some Internet tools really do simplify everyday tasks, so you can get back to whatever you really want to be doing -- like finally figuring out why everyone keeps talking about Serial.
Read faster with Spreeder.
Copy and paste the text of an article into the box, and Spreeder will flash each word on the screen individually, helping you read hundreds more words per minute than you could on your own. There's evidence, however, that reading above 500 words per minute takes a bite out of your comprehension.
Pay someone to run your errands with TaskRabbit.
For a fee, you can hire a TaskRabbit, which essentially acts like a short-term personal assistant, to help you take care of various tasks and errands. Fiverr is a similar site where you can find people to do little things for just $5.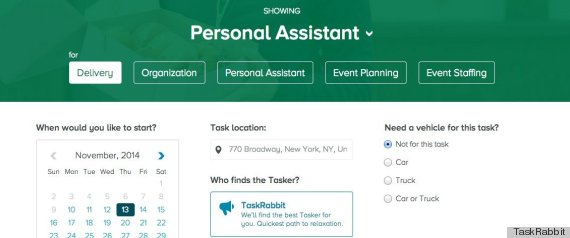 Bring dead links back to life with DeadURL.
Have you ever clicked a link only to get an error page? This site makes it easy to resurrect dead web pages, assuming they ever existed at all.
Find answers on WolframAlpha.
WolframAlpha is a "computational knowledge engine" with a surprising array of answers on subjects -- including math, science, history and sports. It saves you a lot of time that would otherwise be spent wading through Google search results.
Plan an event using Doodle.
If you've ever asked, "What time works for everybody?" and then wanted to bash your face against your keyboard because Todd can't do any time before 3 p.m. on Saturday, Renee is only free until 5 p.m. and Amanda would really prefer if you guys just did Sunday, you'll want to know about Doodle. Ask all parties to check off the times and dates that work for them so you can pick a time from a neatly organized chart.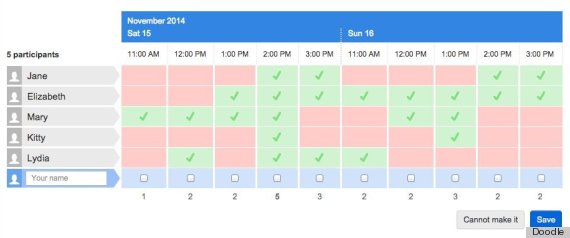 Troubleshoot computer issues with Screenr.
Here's a tool that helps you take a video screenshot. You could use it for other things, but it's particularly useful when you keep getting some error message or another and you don't know what's going on. Share the video with your IT department or the young person sitting next to you so they can see what you're talking about.
Find people on Pipl.
If you feel uncomfortable asking people for their phone numbers, social media usernames, addresses and other personal information, you should probably try Pipl. You should probably also learn to ask people for their information yourself, but we know things happen.
Send stuff with Dropbox.
Do you need to share a massive file? Upload it to Dropbox and get a link to share. You can also use WeTransfer to send up to 2GB.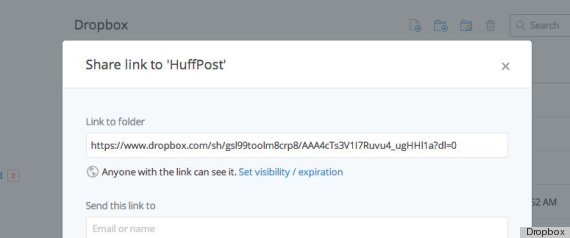 Study more efficiently with StudyBlue.
This site helps you make digital flashcards to help you study. It keeps track of the ones you got wrong, too, so you can use your desktop or mobile device to focus on the material you're most unfamiliar with.
Cite sources quickly on EasyBib.
This site lets you input source information and spits it out as a neatly formatted citation in MLA, APA, Chicago and other styles.
Organize your digital life with Evernote.
Evernote bills itself as a sort of Google for your personal stuff. Along with being a simple, clutter-free space for writing and editing, it can serve as an index for images, email addresses, websites and voice memos available on all of your devices. It'll require some setup to get it the way you like, but it's garnered a lot of devotees.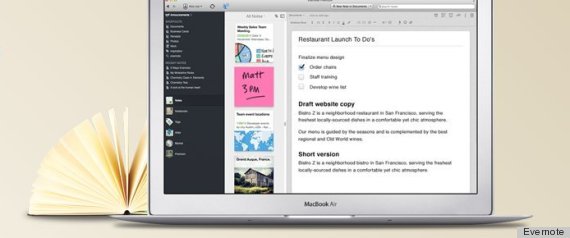 Get your password right on the first try with LastPass.
Download this tool onto your computer and mobile devices and give it your passwords. You'll be automatically signed into those other sites once you log into LastPass. Although LastPass found security holes in the site over the summer, it patched them before it believes they were exploited. Read more about how it keeps passwords safe here.
Quit slowing down your computer with Tab.bz.
Having a ton of tabs open at once is hard on your computer and distrating for you. Tab.bz will take a snapshot of all the pages you've got open and compress them into a link for future reference. It's also available as a Chrome extension.
Send a fax with FaxZero.
Where can you even find a fax machine anymore? Answer: here.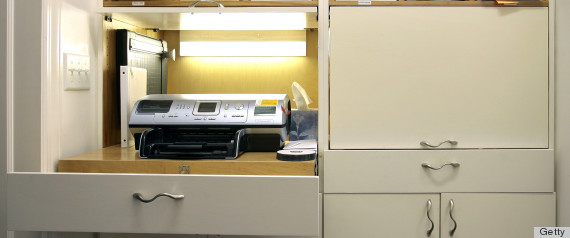 Talk to a real-life human using No Phone Trees.
It's not an exhaustive list, but this site tells you which numbers to press to talk to a person at certain massive corporations.
Quickly edit photos with PicMonkey.
Here's a simple editing tool that lets you crop photos, touch them up and overlay text.
Stop junk email by using Mailinator.
This site sets you up with a burner email account so you can log into sites that "require" an email address (and end up spamming you for eternity) without giving up your real one.
Decide what to make for dinner already on What The F*ck Should I Make For Dinner.
Just what it sounds like: an answer to your ever-burning question, "What do I want to eat?" For the non-chefs, this site wants to tell you where to eat out.
BEFORE YOU GO
PHOTO GALLERY
9 Simple Tricks To Help You Work Smarter, Not Harder