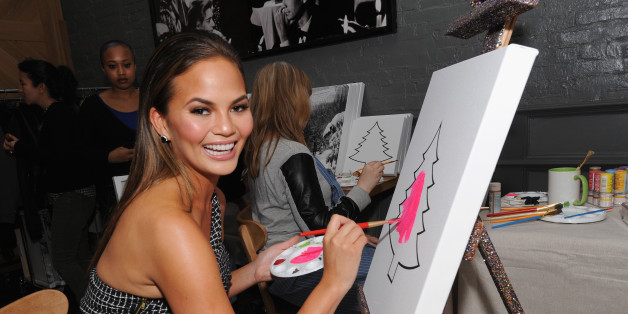 You know that when you're talking to Chrissy Teigen -- nothing is off-limits.
So at Shutterfly's Wine, Dine & D.I.Y. Design holiday event, we knew things were gonna get interesting. But before we got spoon knee-deep into discussing Reese's new peanut butter spread, Teigen told us some of the best holiday advice we've heard in a while. It's real, it's necessary, and everyone can agree: When it comes to holiday meals, you must, must, MUST have a backup.
"Always have a Honeybaked Ham on standby. I've never not had an Honeybaked Ham on standby. I always bust it out, cause something always goes wrong with the turkey. Everything's always flawless and then the turkey sucks."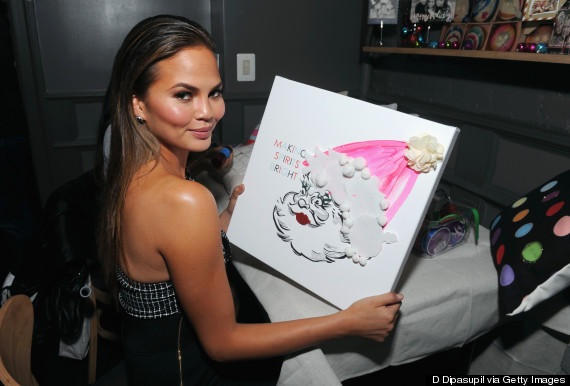 Here's the rest of the holiday advice Teigen had for us:
On her go-to holiday dish:
"It's all about a casserole -- I find myself making way too many casseroles. As long as you can tell salty from too salty, you're pretty much good."
On making simple dishes beautiful:
"Dishes for me are everything when it comes to the holidays. I will make something in the frumpiest slow cooker and once it's poured into a beautiful porcelain plate it changes everything. A lot of my foods taste the same, honestly, because I use butter, garlic and onions in everything possible. But once they're presented differently, it gets a different vibe. Just think of it from a visual point of view."
On her ideal Thanksgiving:
"My dream is to one day actually have stuffing inside a bird and have that pic of it coming out of its ass."
On her obsession with resurrecting deep-fried turkey:
"It's pretty much no fail unless you're John and I," Teigen says. "[One year], the temp was just too high, and it just charred…We carved it, put gravy on it, put it in the oven. It was this awesome, slow-cooked gravy turkey."
And her favorite deep-fried turkey recipe is...
Drumroll please... Alton Brown's! "Alton Brown makes the best deep-fried turkey brine. It's got like a pound of salt. It's so good."
There you have it folks! So this Thanksgiving, when you're serving your deep-friend turkey and whipping out a beautiful casserole dish, be sure to give thanks for Chrissy Teigen.
BEFORE YOU GO
PHOTO GALLERY
Chrissy Teigen's Best Food Porn