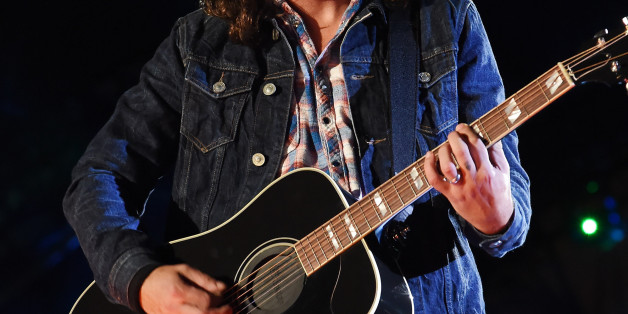 The ever eloquent Dave Grohl has weighed in on Taylor Swift's decision to pull her music from Spotify. The Foo Fighters frontman explained his position while speaking to Digital Spy.
"Me personally? I don't fucking care," he said. "I want people to hear our music, I don't care if you pay $1 or fucking $20 for it, just listen to the fucking song. But I can understand how other people would object to that."
After removing all her music from the streaming service last week, Swift told Yahoo! Music it was a financial decision.
"All I can say is that music is changing so quickly, and the landscape of the music industry itself is changing so quickly, that everything new, like Spotify, all feels to me a bit like a grand experiment," she said. "And I'm not willing to contribute my life's work to an experiment that I don't feel fairly compensates the writers, producers, artists and creators of this music. And I just don't agree with perpetuating the perception that music has no value and should be free."
Music distribution modes have indeed undergone changes in recent years. But for Grohl, the way it worked when he was coming up is still best:
"You want people to fucking listen to your music? Give them your music," he said. "And then go play a show. They like hearing your music? They'll go see a show. To me it's that simple, and I think it used to work that way."
For more, head over to Digital Spy.
BEFORE YOU GO
PHOTO GALLERY
Rolling Stones & Dave Grohl Rock Out