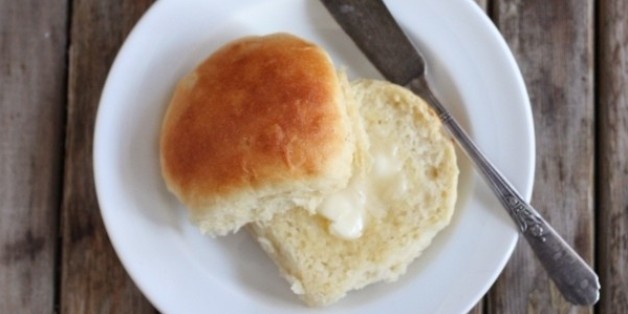 It's very rare these days to come across a home-cooked dinner that includes a freshly baked dinner roll. This is not a criticism. We aren't saying that all dinners should come with rolls. We know that it's hard enough to get a main course on the table, let alone a salad and dessert to go with it. At the end of the day, there aren't many of us who have time to whip up a batch of rolls, too.
BUT when you do have a meal accompanied by dinner rolls... when you have resting on the side of your plate a warm, soft piece of bread that's waiting for a spread of butter, you remember because it is special. We found 10 recipes for dinner bread rolls that will never be forgotten if you find the time to make them. They are well worth the effort. They might even be worth skipping out on dessert for.
PHOTO GALLERY
Dinner Rolls
Want to read more from HuffPost Taste? Follow us on Twitter, Facebook, Pinterest and Tumblr.
BEFORE YOU GO
PHOTO GALLERY
Pumpkin Bread Recipes