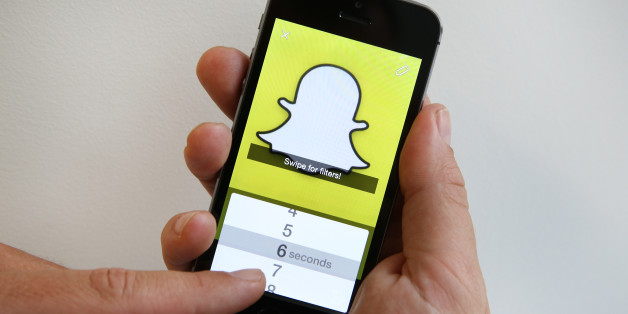 Last month, 200,000 private Snapchat photos were leaked via one of the photo messaging app's many third-party apps. Now, the company is taking steps to punish individuals who use those apps.
A blog post published earlier this week to the company's official website said Snapchatters who are caught using third-party apps will be notified, asked to change their password and told to stop using any unauthorized apps. If they don't, Snapchat can lock their accounts.
These third-party apps operate independently of Snapchat and allow users to save photographs sent using the service. That's a big no-no, since Snapchat was originally created so people could send photos that would quickly get deleted. (Though there are a couple of ways to use the service, the basic setting sends photos or video that automatically "destroy" themselves after being viewed.)
Reached via email, a Snapchat representative did not say that the new steps were in direct response to recent leaks. "This is just another step in our ongoing efforts to improve the security and reliability of our service," the representative told The Huffington Post.
Android Central reported Friday that Snapchat users believed to be using third-party apps had started to get emails from Snapchat that read:
"We've noticed that you're using a third-party application to access Snapchat, putting yourself (and possibly your friends) at risk. Please change your password and stop using third-party applications when you access Snapchat."
A Snapchat representative confirmed to HuffPost that these warnings had started going out to users. According to Android Central, users who receive these warnings are directed to a web page that says their accounts will be locked if they continue to use the unauthorized apps.