Whether it's a 16-story staircase to the best view in Paris or a flight, hike and cable car ride to a Swiss summit, a daunting journey always makes the final destination feel so, SO much sweeter.
We asked the community of photographers at EyeEm to share their adventures that were totally worth the effort. Consider the stunning shots below just 10 more reasons to get up, get out there and start traveling.
Photographer responses have been condensed and edited for clarity.
Camogli, Italy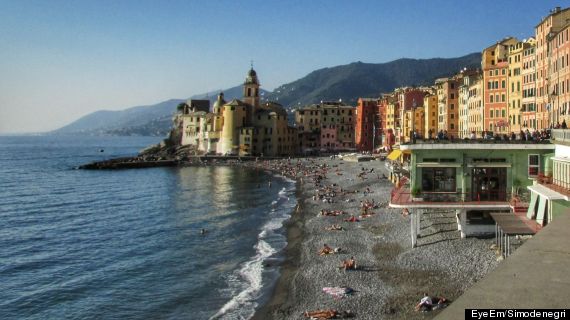 "Camogli is an old fishermen's town where each building is a different color so the fishermen on the sea can find their houses. You have to visit -- it's totally worth it."
Credit: simodenegri/eyeem
Macau Tower, China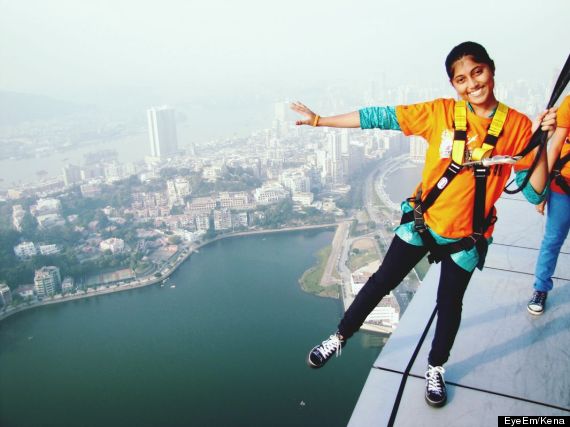 "The Macau Tower measures 1,109 feet in height. I walked around the outer rim -- with the clear glass flooring, it felt like walking in the sky!"
Credit: kena2610/eyeem
Blackett's Ridge, Santa Catalina Mountains, Arizona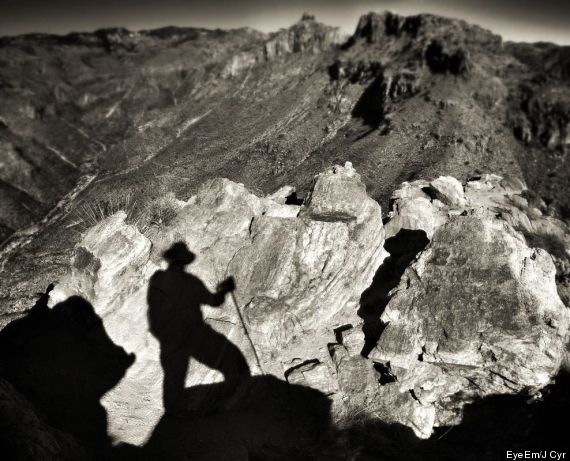 "This desert hike is steep and shadeless, but when you reach the top, everyday errands are a world away. It's always worth climbing the dusty switchbacks to end up here."
Credit: allophile/eyeem
Þingvellir, Iceland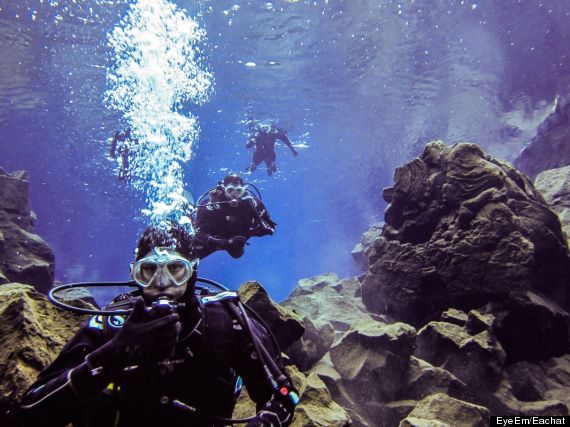 "We decided to ice dive, and it was surreal to walk through thick snow before entering the freezing water. Snow was falling on the surface above us, and the water was clear as glass -- it was an experience never to forget."
Credit: eachat/eyeem
Matanuska Glacier, Alaska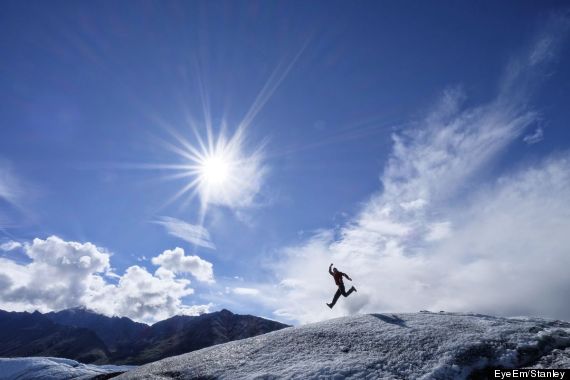 "This shot was taken at the bottom of a glacier hill. It took some effort to go through the icy trails, but we felt very satisfied when we reached the top."
Credit: stanley/eyeem
Kudremukh peak, India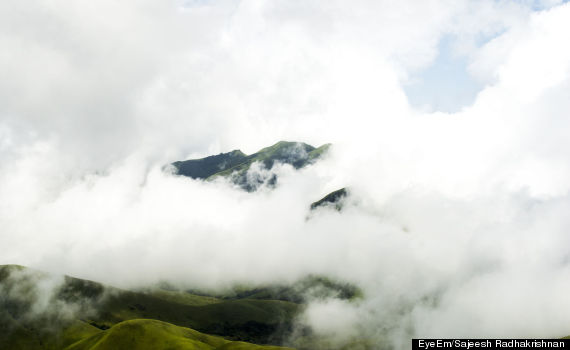 "This was after a heavy nine-kilometer trek uphill. Watching the clouds kissing the mountain makes it totally worth it."
Credit: sajeeshradhakrishnan/eyeem
Mount Bromo volcano, Indonesia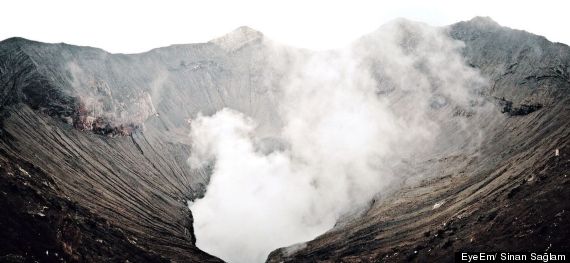 "We hiked the crater rim instead of staying at the view point. I climbed the crater a few meters down -- the slope was really sandy and slippery. It was totally worth it to get closer to the volcano and feel this force of nature more intensely."
Credit: sinansaglam/eyeem
Monza, Italy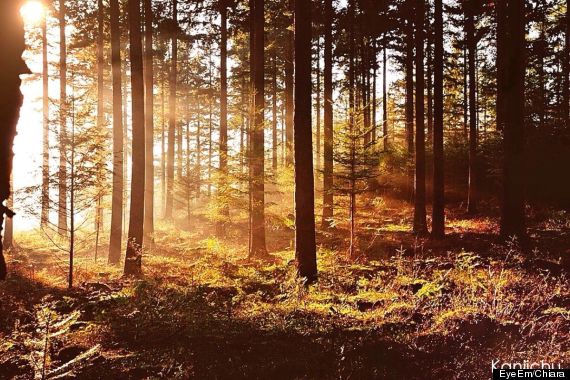 "I took this photo during an autumn tour. The particular light of the sun made me think that there's always a ray of sunshine in every moment of our lives; we have only to see it."
Credit: kanjichu1/eyeem
Gunnison, Colorado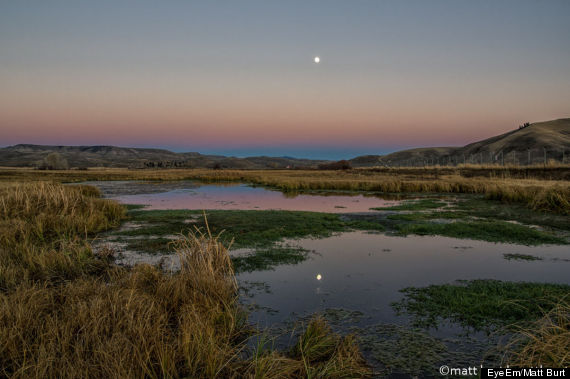 "I noticed that the moon and sunset timing were pretty close together and that the clear skies were making the Belt of Venus very pronounced. I decided I'd try to catch the two -- just a few moments later the sky turned dark and gray. I was shivering when I got home, but the darkness and the cold were totally worth it!"
Credit: mburt/eyeem
BEFORE YOU GO
PHOTO GALLERY
10 Reasons You Should ALWAYS Ask For The Window Seat