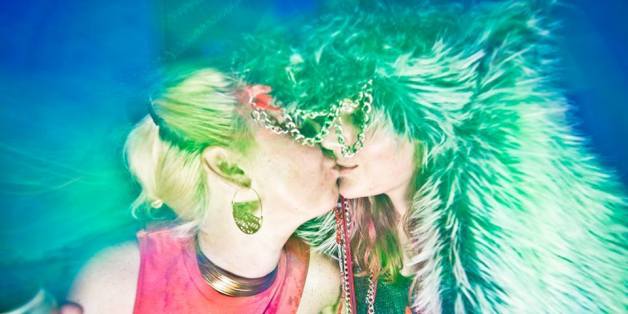 Looking to be transported to a new -- and very queer -- spiritual plane this weekend? Well you're in luck, because one of our favorite seasonal parties is back... and it's pairing up with one of the biggest annual queer community efforts to happen in New York City.
Psychic Fall, the latest installment in Paul Leopold and David Sokolowski's Pyschic party series, is back today with an incredible line-up. If you missed Psychic Summer and Psychic Spring, now is your chance achieve transcendence and empower your psyche with music that sparked underground movements throughout the world.
For this latest party in the Psychic series, the boys are pairing with the 2014 MIX Queer Experimental Film Festival. MIX is a seminal festival with almost three decades of queer history, functioning simultaneously as a film festival, an art space with massive installations and and a queer community gathering point.
The Huffington Post chatted with Sokolowski and Leopold this week about tonight's party and what the pair aim to accomplish by pairing with the 2014 MIX festival.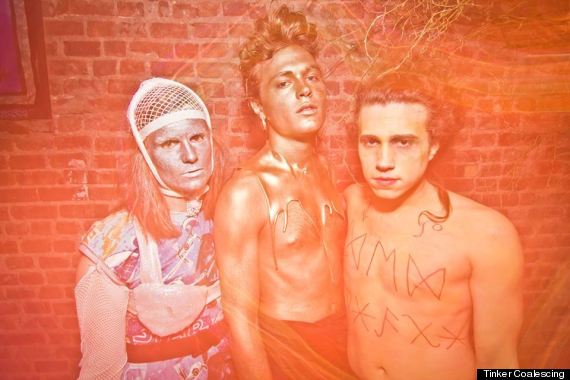 The Huffington Post: Why did you decide to have Psychic Fall at the MIX Hive?
Paul Leopold & David Sokolowski: The community around MIX NYC has always been an integral part of our psychic parties. Our beloved DJ Econ has been the sound engineer at MIX for many years. At the first Psychic Spring, MIX venue designer Diego Montoya constructed installations. Our staff has always consisted of people who volunteer at MIX and Stephen Kent, the festival director, has been super supportive of our journey to create this party. It's almost like this collaboration was inevitable and it feels so right. MIX has this amazing space with all of this incredible art and we throw these raging parties, so it just makes sense for us to help make Saturday night of the festival the most beautiful celebration we possibly can.
How does MIX, as a festival and queer community effort, embody the ideology of your Psychic parties?
MIX festival brings queer people together from all over the world in a radical, "temporary autonomous zone" where we can explore different ways of engaging with each other and the artwork we make. That same pursuit is what inspires us to throw Psychic. We want to bring people together for a shared experience of love and transcendence. I'm confident that if you ask anyone who's been to a Psychic or MIX they'd say they felt that communal love on a deeply visceral level.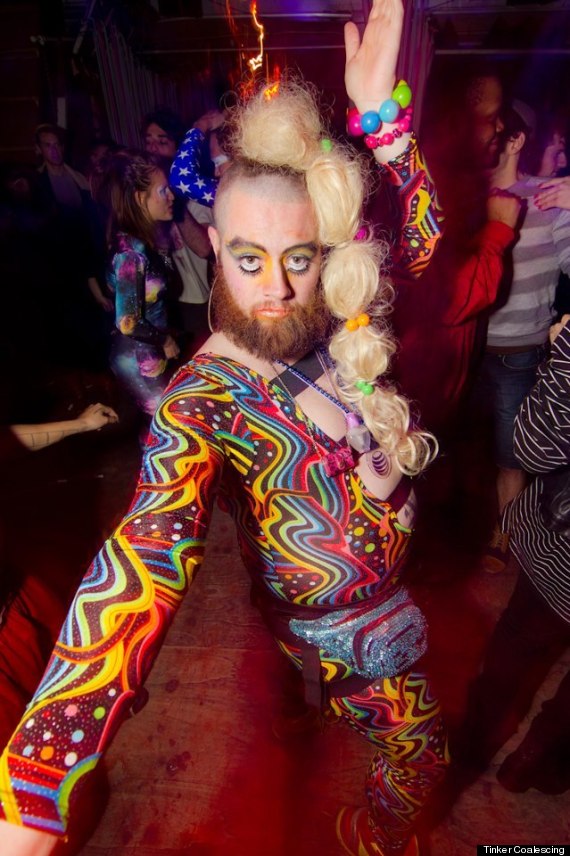 How is Psychic Fall a collaborative effort? How is collaboration central to your parties?
Collaboration is always central to our parties as we collaborate together and often ask our DJs to work in teams. We feature rituals which are always facilitated by collaborative efforts and we rely on a team of volunteers to help us promote, set up and break down.
We've worked out a pretty sweet collaboration with MIX for Psychic Fall. We curated the DJs, VJs and hosts and invited all our friends, while MIX has been very hospitable in providing a sensational space and accommodations for our guests. You can expect tons of pillows to lounge on, yummy treats to eat and drink, illuminated installations to climb into and a cavernous dance floor covered in psychedelic colors.
How has the Psychic series of parties evolved since it's inception?
We feel like many Brooklyn queers have come to rely on these parties as a seasonal touchstone. Psychic has become a place to see all your friends, vibe out on the dance floor and meet new people. There was a whole year between the first and second Psychic Springs, but now that we're bringing people a rage every season, the community has recognized Psychic as a central gathering place for underground queer nightlife and value the deep, musical experience we offer as spiritual healing. Psychic has become the "Queer Techno Temple of Brooklyn" and this season we'll perform our rites in a holy hive of happiness.
Psychic Fall will take place Saturday, Nov. 15 at the MIX Hive in NYC. Tickets are $10 in advance or $15 at the door. Head here for tickets and more information. Also, check out the slideshow below for photos from past Psychic parties.
PHOTO GALLERY
Psychic Fall