From the moment militants of the Islamic State publicly claimed him as a captive on Oct. 3, Abdul-Rahman Kassig went from a largely anonymous aid worker to front-page news -- from some kid from Indiana to the "he could have been my son," boy next door.
But Abdul-Rahman Kassig, who was known as Peter Kassig before converting to Islam in 2013, had no desire to be known. He had no plans for fame or infamy. His deepest wish was to shine a light on the plight of the Syrian people, to show the world what was happening and to offer up his own hands in service.
Tragically, this story of a self-professed optimist trying to make the world better has a pessimist's ending. A video of Kassig's murder was released by the Islamic State in early morning hours of November 16.
Through his parents' heartbreaking plea for his safe return to the words written by his friends, teachers and colleagues, the world has learned about Kassig and come to know his plight. His life shouldn't be measured by the way it ended. Abdul-Rahman Kassig deserved the dignity of defining his own story and so, in remembering him for his life, it only seems fitting that he gets the last word.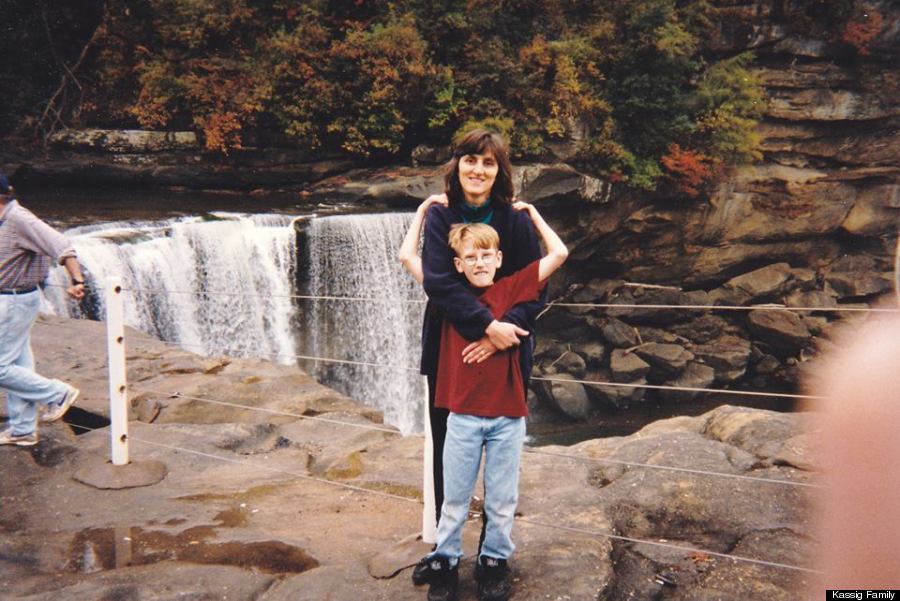 Abdul-Rahman Kassig as a young boy with his mother, Paula Kassig, at Cumberland Falls State Resort Park near Corbin, Kentucky, during a family camping trip in 2000. (Courtesy of Kassig Family)
"I do not know much, every day that I am here I have more questions and less answers, but what I do know is that I have a chance to do something here, to take a stand. To make a difference."
-- Excerpted from an email written by Kassig on March 18, 2012.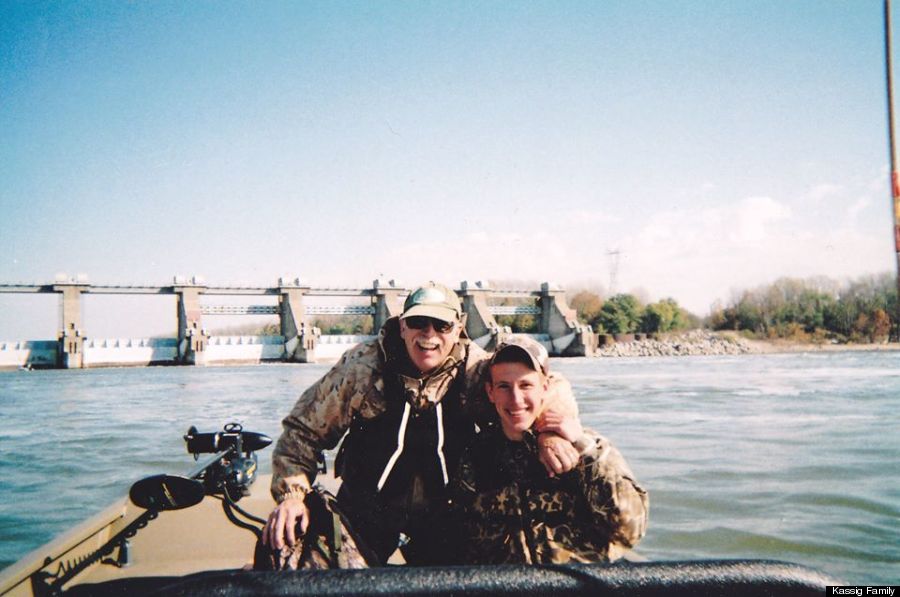 Abdul-Rahman Kassig fishing with his father, Ed Kassig, near the Cannelton Dam on the Ohio River in southern Indiana in 2011 (Courtesy of Kassig Family)
"There is this impression, this belief that there is no hope. That's when it's more important than ever that we come in against all odds and we do something." -- Kassig, in an interview with CNN in June, 2012.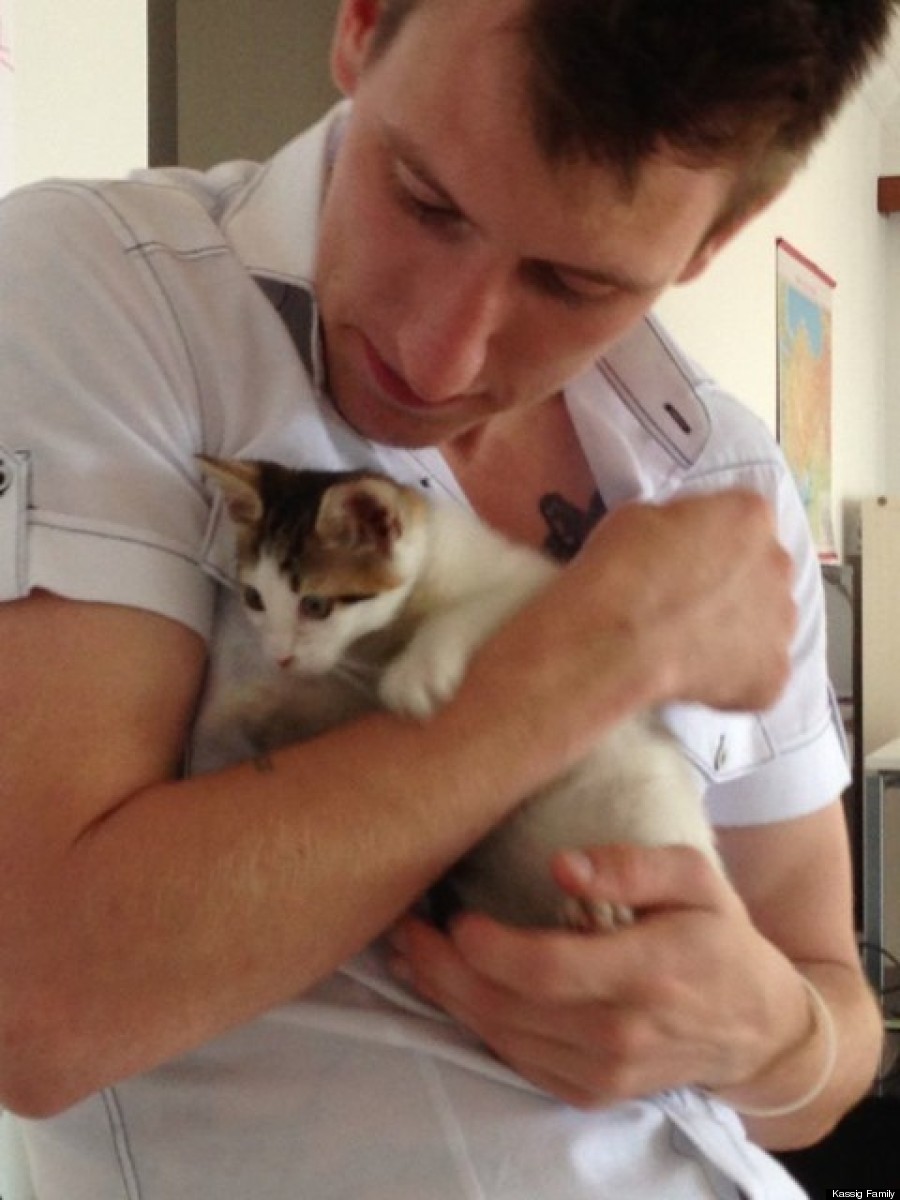 (Courtesy of Kassig Family)
"This is real, and it's scary stuff, and it's sad what is happening to people here. People back home need to know about it, they need to know. Sometimes you gotta take a stand, you gotta draw a line somewhere." -- Kassig, in an interview with CNN in June, 2012.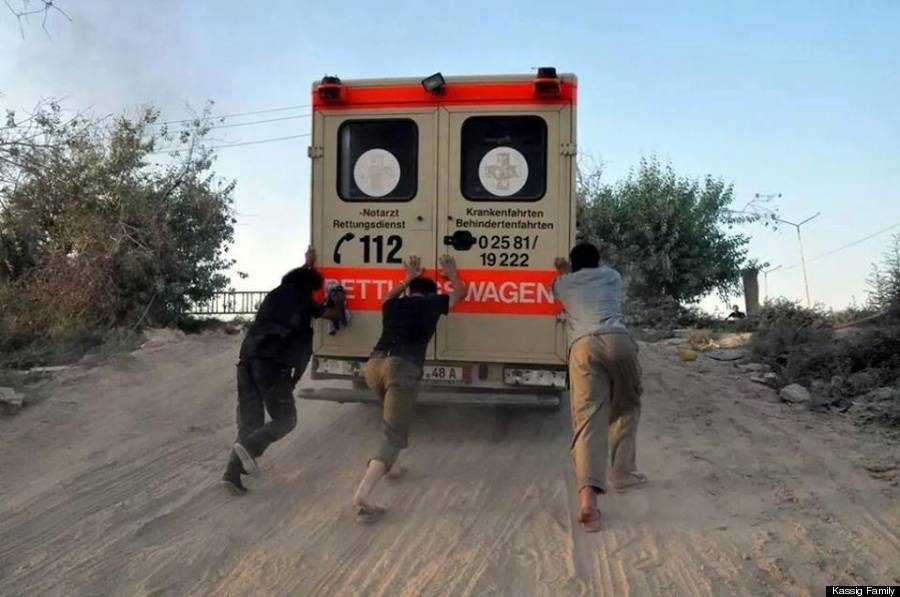 Abdul-Rahman Kassig (middle) helps push an ambulance up a hill during his time working with SERA. Photo taken near Deir Ezzor in August 2013. (Courtesy of Kassig Family)
"The truth is sometimes I really think I would like to do something else, but at the end of the day this work is really the only thing that I have found that gives my life both meaning and direction... I certainly plan on continuing to try and serve those who are in need for as long as I live." -- Kassig, in an interview with Time Magazine in January, 2013.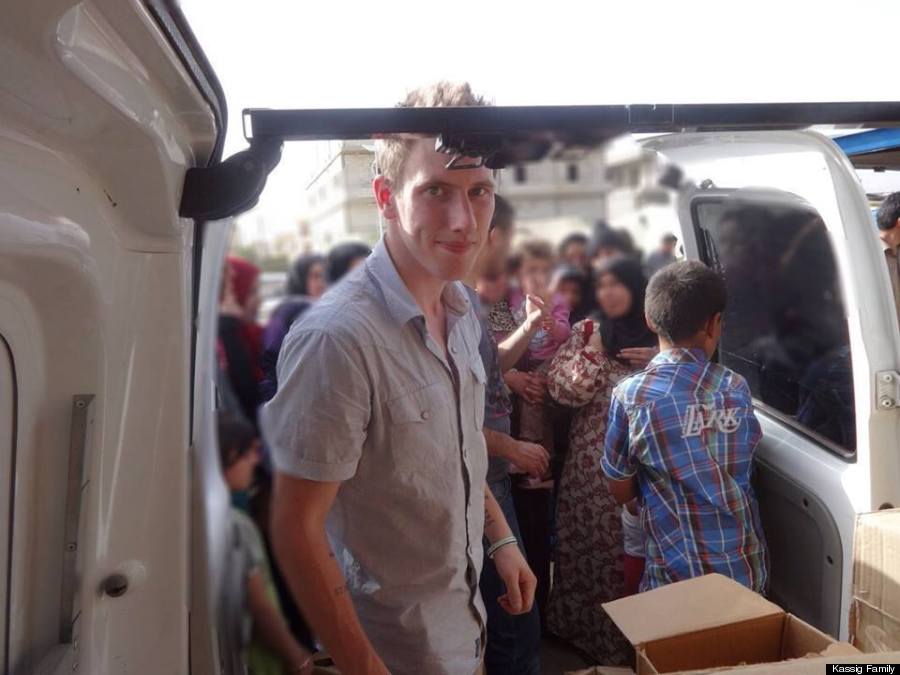 Kassig delivering a van full of aid. (Courtesy of Kassig Family)
"Sometimes rebels want to know if I will help train people or if I will join the fight. I always tell them no. It is of course not that I do not feel terrible for the civilians that are suffering in Syria, but… I can either be in a position to deliver tens of thousands of dollars of antibiotics for women and children, or I can be another young man with a gun." -- Kassig in a February, 2013 interview with the publication Syria Deeply.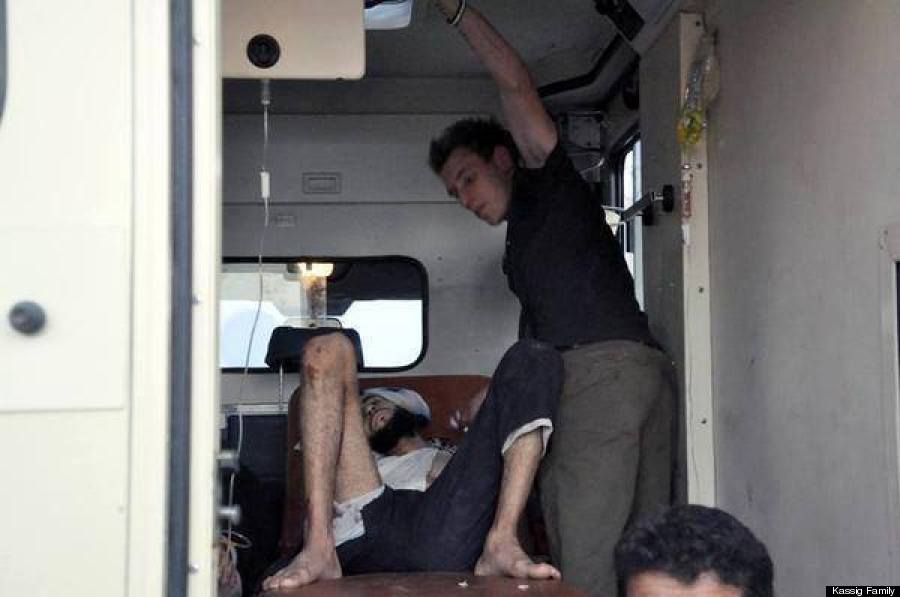 Working as a medic to help a wounded man, Kassig was a trained emergency medical technician, he provided medical aid and first-aid training to those involved in the Syrian conflict in his work with Special Emergency Response and Assistance (SERA). Photo taken near Deir Ezzor in August 2013. (Courtesy of Kassig Family)
"I am obviously pretty scared to die but the hardest part is not knowing, wondering, hoping, and wondering if I should even hope at all. I am very sad that all this has happened and for what all of you back home are going through. If I do die, I figure that at least you and I can seek refuge and comfort in knowing that I went out as a result of trying to alleviate suffering and helping those in need... I wish this paper would go on forever and never run out and I could just keep talking to you. Just know I'm with you. Every stream, every lake, every field and river. In the woods and in the hills, in all the places you showed me. I love you." -- Kassig in a letter to his parents from captivity, received June, 2014.