Have you taken a leave of absence from working due to an illness? When explaining that gap on a resume, job search expert Amanda Augustine says there's a debate over whether or not to add line in your resume detailing the reason. However, when a resume doesn't follow the pattern recruiters are looking for, they view it as a red flag -- not to mention, they only look at your cover letter 50% of the time. Because of this, you might want to add a line into your resume about your reason for taking a leave from work, and use your network to overcome that challenge, and get your resume into the right hands.
For more job hunting tips from Amanda Augustine, view the slideshow below:
PHOTO GALLERY
Amanda Augustine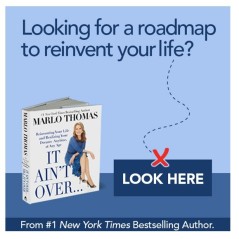 Add Marlo On Facebook:
Follow Marlo on Twitter:
Sign up to receive my email newsletter each week - It will keep you up-to-date on upcoming articles, Mondays with Marlo guests, videos, and more!