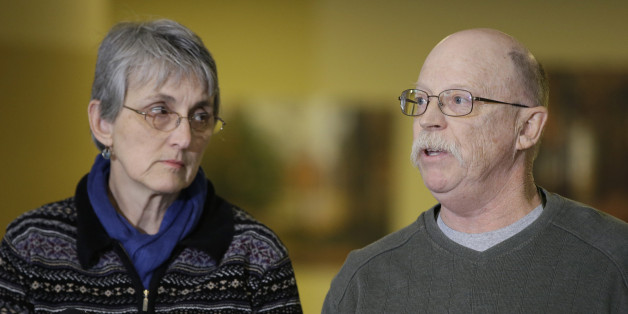 In their first public appearance since their son's execution, the parents of Indianapolis humanitarian worker Abdul-Rahman Kassig spoke not of anger but of healing, saying that their "hearts are battered, but they will mend."
Ed and Paula Kassig briefly addressed the media Monday afternoon at Epworth United Methodist Church in Indianapolis, a day after learning their son, 26, had been killed by the Islamic State group.
The militant group, also known as ISIS or ISIL, announced in a video early Sunday that it had beheaded their son, drawing swift rebukes from around the globe.