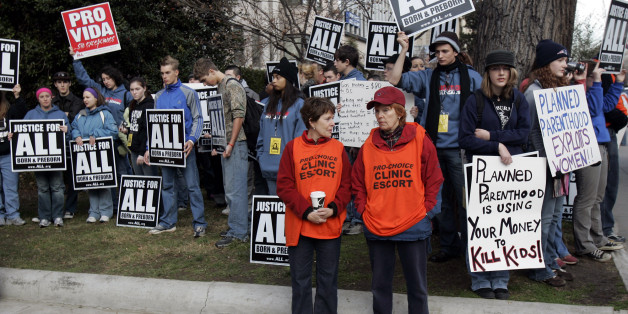 Demonstrators outside Planned Parenthood aren't just protesting abortion. What really worries them is that women would prioritize anything over motherhood.
Outside a Planned Parenthood clinic in Boston, a woman in an oversize sweatshirt makes a beeline for the entrance, her head down, walking shoulder to shoulder with a male companion. Dozens of demonstrators stand a few feet away, praying, singing, and holding signs that display newborn babies or gory fetal heads. One demonstrator, Evelyn, wearing a "Choose Life" hat and carrying a fistful of anti-abortion pamphlets, approaches the woman: "Can I talk to you for a minute?"
The woman picks up speed, and responds with a curt, "Nope."