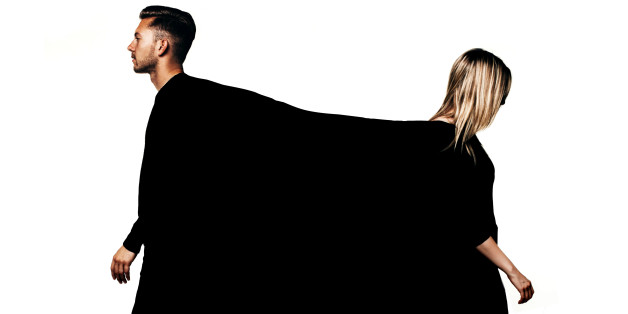 Hailing from Atlanta, Georgia, the last we heard from Author -- Trevor Bartlett (vocals/guitar), Cameron Bartlett (drums/vocals), Nate Washburn (bass) and Erik Moody (guitar) -- was their one-off track "To Dream." Stating that they were hard at work in the studio, the band is finally ready to roll out their debut album, "Of Brighter Days." The Huffington Post is pleased to premiere the group's first single, "Regret."
"'Regret' is a little bit more like the EP," Trevor Bartlett told HuffPost Entertainment. "There's two songs on the record, 'Regret' being one of them, that I wrote about a year and a half ago. But there's a lot of variance on the record, and overall it is very ambient. I think the album bumps -- we use the term bump a lot -- much harder than the EP. Dynamically, it gets big and loud. It turned out to be a really emotional record and dynamically, from beginning to end, we wanted it to be able to tell a story. Through imagery in the album artwork and through the songs and lyrics, it tells a pretty clear story."
Releasing the single with a video by Levi Mlinar, Bartlett explained, "The visuals in the video are all based on concept photos throughout the albums artwork. They are all in different segments of the projection videos at the listening party as well. We wanted through the art of this record to try and emote the best we can through simple hand gestures."
Album opener "Fiction" kicks things off with a few piano chords before some quick picking and snare rolls turn on the jets. It's a different gait for the band, but it suits them well. "Wander" demonstrates the band's impeccable ability to layer without overwhelming, pairing infectious vocal harmonies with off-time claps. Washburn really drives the band on this track, taking lead just after the two-minute mark with a groovy progression, a few wobbles coming in at the end. Elements of tracks like "Regret," "Brighter" and "Clouds" will remind listeners of their earlier work, and proves that the fingerprint of former producer Aaron Marsh has not been totally dusted off. The piano-led "Find the Words" closes the album with a gripping, disarming confession, Bartlett letting out one last conclusion that will undoubtedly leave listeners in tears: "I'm sorry that I cannot tell you what's rotting in me, it's hollowing me."
"The whole record plays like a relationship, like between you and a loved one," Bartlett said. "In the beginning it's more playful and new, and then it gets into this uncertainty and then moves towards kind of a resolve. It took us a while to come up with the title, but 'Of Brighter Days' is basically saying we're not sugarcoating reality and life, but, in the same sense, life isn't all awful."
"Of Brighter Days" hurts just as tenderly as it embraces you, but such is the unavoidable reality of intimacy. Extremely well-paced, the album's order leaves no room for hiccups, making listening from start to finish mandatory. Listeners will get vibes of bands like Mutemath, Minus The Bear, Mew, Copeland and Circa Survive throughout the record, and while Author's debut has begun to etch out a sound that is their own, it's the band's heart that will be what remains.
"Of Brighter Days" will be released digitally on Jan. 6, 2015. For those in the Atlanta area, the band is having an album listening party and art show Nov. 18 at 9:00 p.m.
Check out the tracklist for "Of Brighter Days":
1. Fiction
2. Forget
3. Regret
4. Wander
5. Extraordinary
6. Brighter
7. Clouds
8. Shadows
9. Find the Words

Before The Beat Drops is an artist introduction series dedicated to bringing you the rising acts before they make their break. Our unlimited access to music of all kinds is both amazing and overwhelming. Keeping your playlists fresh, we'll be doing the leg work to help you discover your next favorite artist.
BEFORE YOU GO
PHOTO GALLERY
Artists To Know In 2014