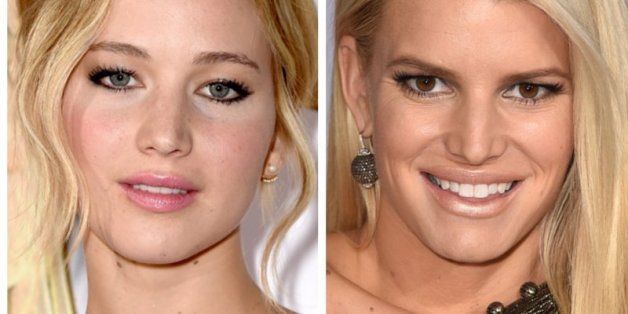 Leave it to Jennifer Lawrence to crack jokes about her multimillion-dollar pad.
The 24-year-old actress recently bought Jessica Simpson's former Beverly Hills house, which Ellen DeGeneres owned at one point as well. She's currently in the process of setting up her humble abode and joked about being a homeowner with "Extra" host Mario Lopez at the "Hunger Games: Mockingjay - Part 1" premiere in Los Angeles on Monday.
"I just moved into a house. I am in the middle of [decorating it.] It's Ellen's old house. It was Jessica Simpson's old house. It's like the neighborhood whore," she said. "I was outside and some girl was like 'I grew up in this house.' Beat it kid. Everybody's lived in this house."
Lawrence reportedly purchased the five-bedroom five-and-a-half-bath French-style home for $8.2 million in October. And she's in good company: according to Variety, A-listers in Lawrence's neighborhood include Nicole Kidman and Keith Urban, Penelope Cruz and Javier Bardem and Cameron Diaz.
For photos of JLaw's house, head over to Variety.
BEFORE YOU GO
PHOTO GALLERY
Amazing Celebrity Homes