Dozens of worshippers were gathered at an ultra-Orthodox synagogue in Jerusalem early on Tuesday when two Palestinian cousins opened fire inside the temple and attacked the crowd with knives.
Aryeh Kupinsky, Cary William Levine, Mosheh Twersky and Avraham Goldberg were killed in the brutal assault.
American-Israeli Mosheh Twersky headed an English-language religious seminary in Jerusalem. He came from a family of revered Boston rabbis -- his father founded Harvard University's Center for Jewish Studies. Goldberg, a chemical engineer from London, was helping to set up education about the secular world for religious students in Jerusalem, the BBC reported.
Political and religious leaders around the world condemned the attack on Tuesday. U.S. President Barack Obama called the assault "horrific." U.K. Prime Minister David Cameron said he was "appalled" by the killings.
"People who had come to worship God in the sanctuary of the synagogue were hatcheted and hacked and murdered in their holy place in an act of pure terror and senseless brutality," U.S. Secretary of State John Kerry told reporters.
Later Tuesday, thousands of mourners gathered in Jerusalem for the funerals of the slain rabbis.
"When four great men, wonderful men, wise in Torah study, are slaughtered while praying in public, there is no public grieving greater than that," a rabbi said at the funeral, according to CNN.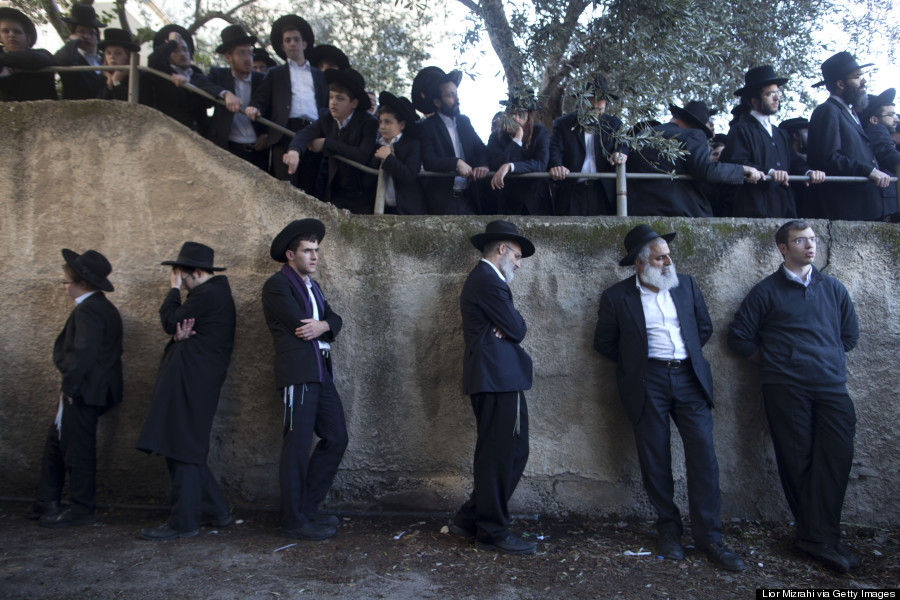 Ultra-Orthodox Jewish men are seen during the funeral of Rabbi Moshe Twersky on Nov. 18, 2014 in Jerusalem. (Lior Mizrahi/Getty Images)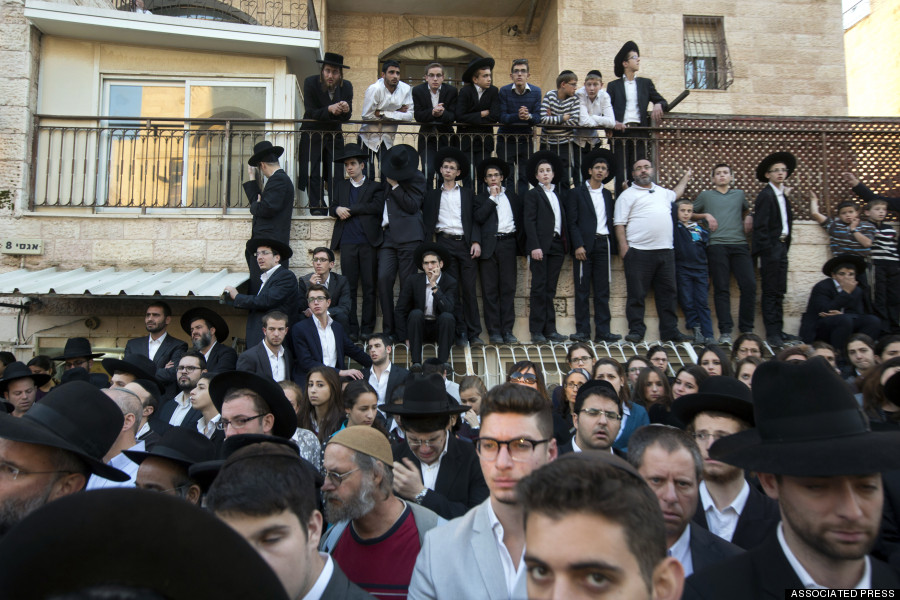 Israelis attend the funerals of Aryeh Kupinsky, Cary William Levine, and Avraham Goldberg who were killed in an attack on a synagogue in Jerusalem, Nov. 18, 2014. (AP Photo/Sebastian Scheiner)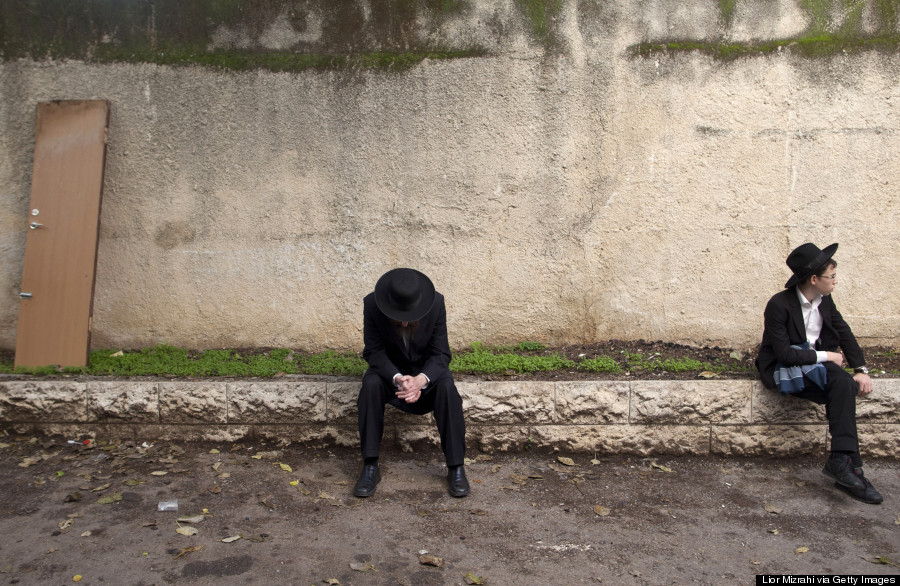 Ultra-Orthodox Jewish men are seen during the funeral of Rabbi Moshe Twersky on Nov. 18, 2014 in Jerusalem. (Lior Mizrahi/Getty Images)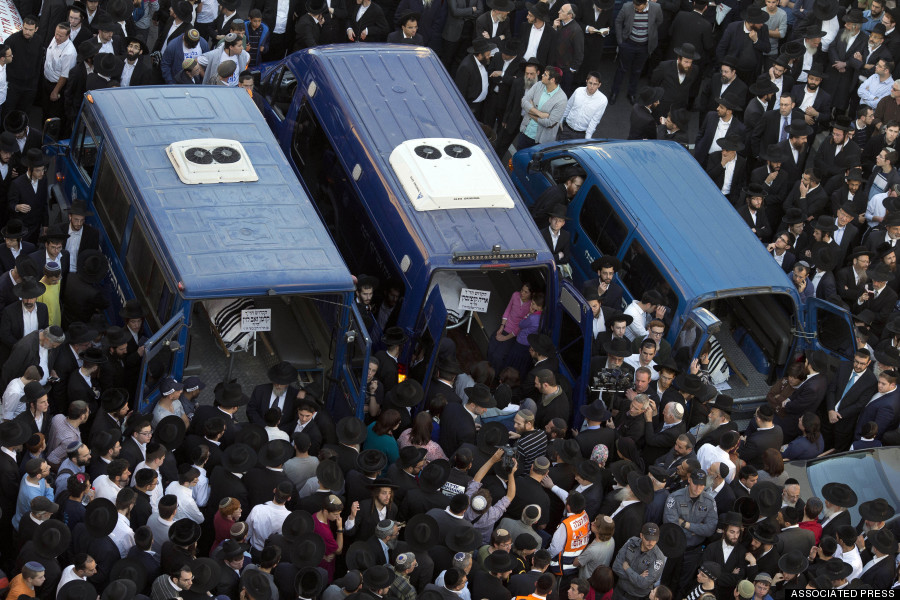 Mourners attend the funerals of Aryeh Kupinsky, Cary William Levine, and Avraham Goldberg who were killed in an attack on a synagogue in Jerusalem, Nov. 18, 2014. (AP Photo/Ariel Schalit)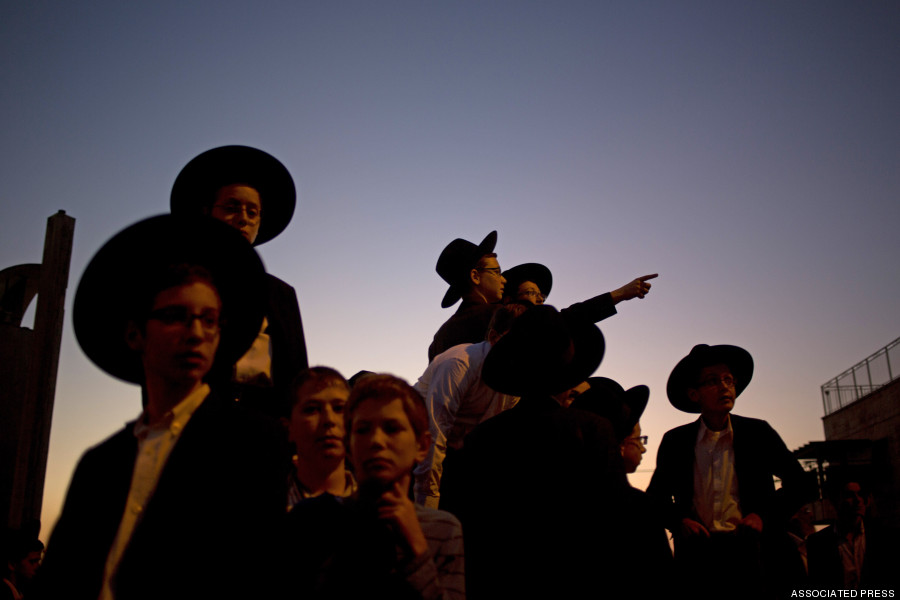 Israelis attend the funerals of Aryeh Kupinsky, Cary William Levine, and Avraham Goldberg, who were killed in an attack on a synagogue in Jerusalem, Nov. 18, 2014. (AP Photo/Ariel Schalit)
Ultra-Orthodox Jews read a poster announcing the death of Rabbi Moshe Tabersky in an attack on a synagogue in Jerusalem on Nov. 18, 2014. (GIL COHEN MAGEN/AFP/Getty Images)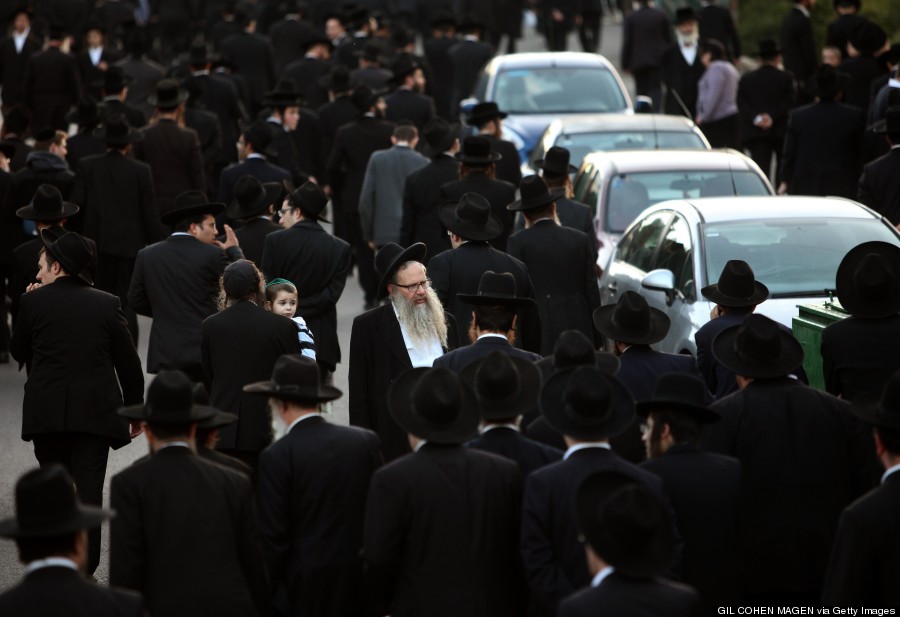 Ultra-Orthodox Jews walk during the funeral procession of Rabbi Moshe Tabersky in Jerusalem on Nov. 18, 2014. (GIL COHEN MAGEN/AFP/Getty Images)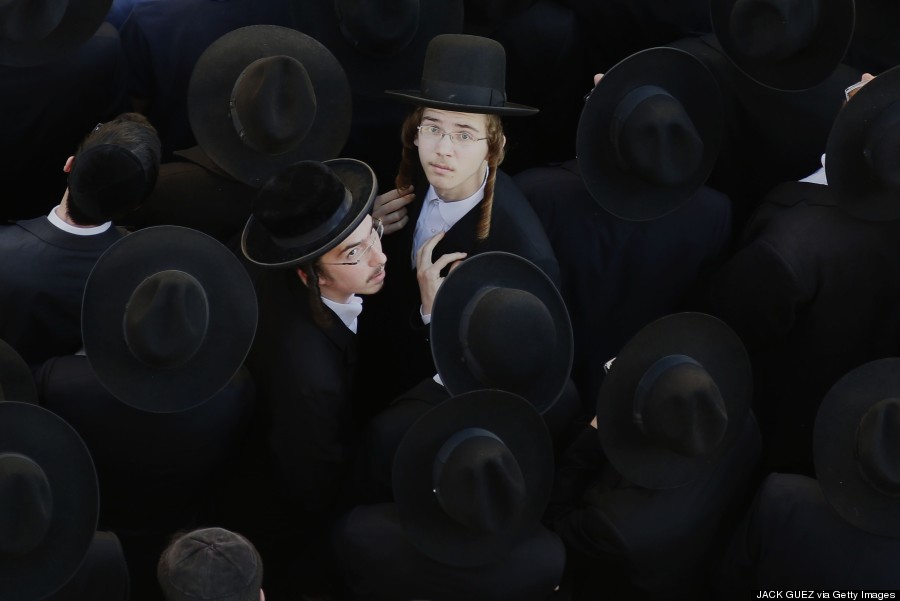 Ultra-Orthodox Jews mourn at the site of attack on a synagogue in the ultra-Orthodox Har Nof neighborhood of Jerusalem, Nov. 18, 2014. (GALI TIBBON/AFP/Getty Images)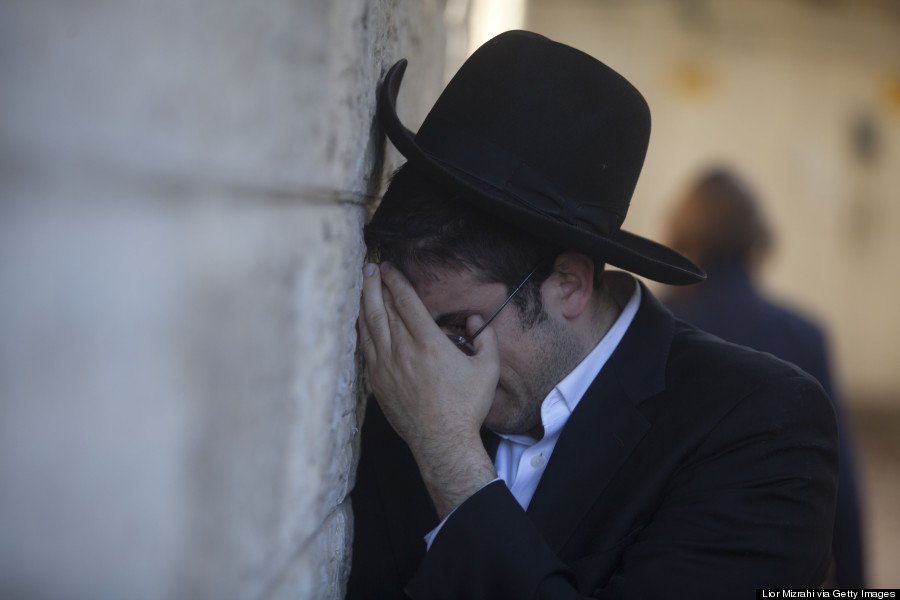 An ultra-Orthodox Jewish man cries during the funeral of Rabbi Moshe Twersky on Nov. 18, 2014 in Jerusalem. (Lior Mizrahi/Getty Images)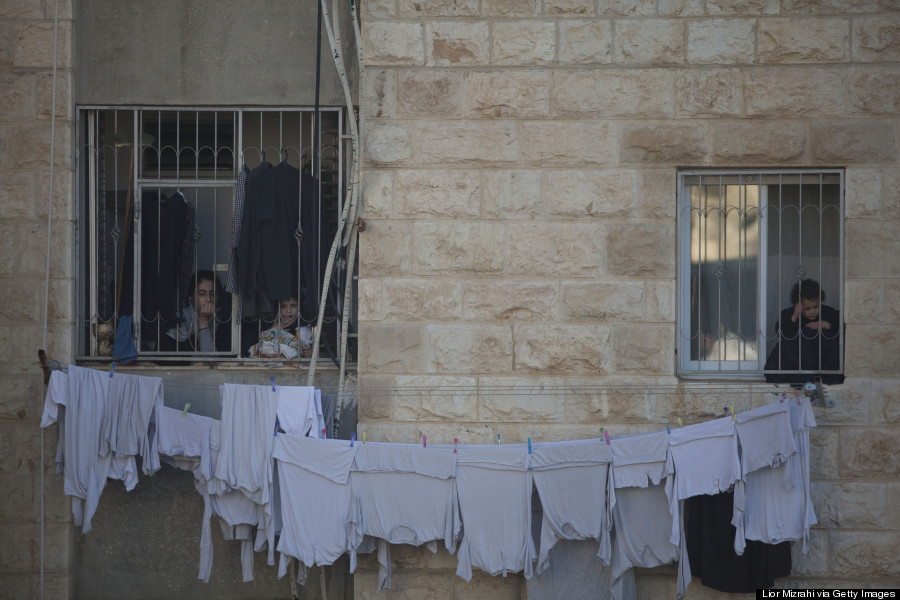 Ultra-Orthodox Jewish children watch the funeral of Rabbi Moshe Twersky on Nov. 18, 2014 in Jerusalem. (Lior Mizrahi/Getty Images)