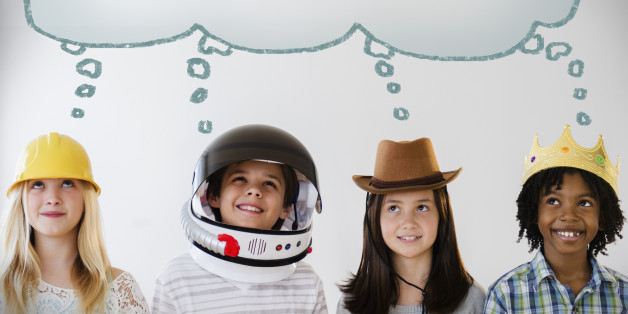 If the job you have isn't the one you always dreamed of, you have lots of company.
A new study shows that only about six percent of adults wind up in occupations they dreamed about as children.
To arrive at that figure, a pair of researchers looked at the occupations of 1,200 adult participants in the British Household Panel Survey, an annual panel survey of households in the UK that began in 1991. The researchers then looked back at what the participants' career aspirations were in childhood.

Were they surprised that such a small percentage of adults -- which they think holds true for Americans too -- seem to be living out their childhood dreams?
"Perhaps a little surprised but not a lot," Dr. Javier Polavieja, a sociology professor at the Charles III University of Madrid in Spain and the study's lead author, told The Huffington Post in an email. "Maturing is certainly part of the reason that can explain this six percent figure."
After all, Polavieja said in the email, "aspirations are changeable as children age. Many kids that wanted to be astronauts at 11 might want to be, for instance, computer analysts by age 16."
While the researchers say that more research is needed on how kids form their career aspirations, they think a couple of factors may be at play.
"Our findings strongly suggest that both social influences and individual psychological predispositions play a role," study co-author Dr. Lucinda Platt, a professor at the London School of Economics, said in a written statement. Those influences may range from a child's personality traits to the occupation a child's parent may have.
The study was published in the September 2014 edition of the journal Social Forces.
BEFORE YOU GO
PHOTO GALLERY
The Best Advice I Ever Got