This family found solace from an unexpected source while coping with tragedy.
Fabian Bate received a visit from Prince William and Kate Middleton while he was battling leukemia at the Royal Marsden Hospital in Surrey, England, three years ago, People.com reported. Tragically, Fabian died earlier this month at the age of 12, and his parents say that a letter written by the duchess to their son is providing them with some comfort during their grief.
"Despite your enormous, demanding, course of treatment, I was so touched by your strength of character," the duchess wrote in a letter to Fabian three years ago, according to the Daily Mirror. "This must be a troubling time for you, your parents and sisters ... I will keep you and your family in my thoughts and prayers."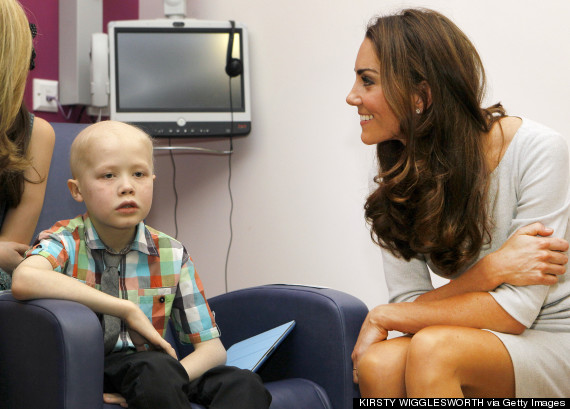 For Fabian's family, the letter, which has been placed with their son as he's been laid to rest, means much more than a few words of encouragement.
"I want Kate to know it wasn't just a letter, it was a message that meant so much. It has stayed with him and it's staying with him now he's departed," Fabian's father, Darrell, told the Daily Mirror. "It is the only one in the world, it has that uniqueness -- it is very personal and special. It was synonymous with what Fabian went through, he would not have got it otherwise."
The letter wasn't the last time Fabian's family heard from the royals, as they received two more letters from William and Kate's office letting the Bates know that the couple was following updates on Fabian's health via his family's blog, Faith 4 Fabian, the outlet reported. After their son's death, the Bates also received condolences from the royals, according to People.com.
The duke and duchess of Cambridge "are sad to hear the news and their thoughts are with Fabian's family," a royal spokesperson told the outlet.
To make a donation to the Fabien Bate Memorial Fund, which Fabian's parents have set up to raise funds for other children with cancer, click here.
BEFORE YOU GO
PHOTO GALLERY
Kate Middleton's Style Evolution