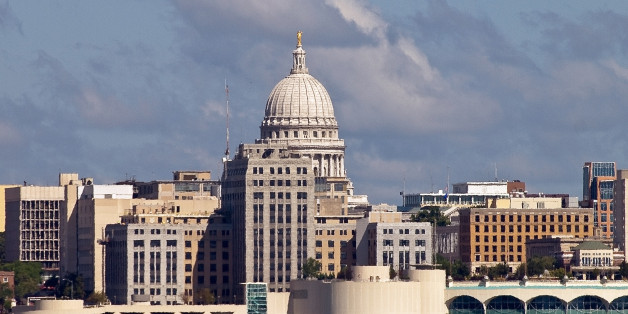 Forget pristine beaches and palm trees. The top city in the U.S. for growing older is actually Madison, Wisconsin, according to the Milken Institute's latest ranking of best places for successful aging.
In a report released Tuesday, the non-partisan think tank measured and ranked the performance of 352 U.S. metropolitan areas by considering 84 separate factors that most affect the quality of life for older adults. These factors include not only health and wellness, crime rates and weather, but also economic and job conditions, housing, transportation and opportunities for social engagement. The institute operates under the assumption that most Americans want to age at home and not uproot themselves from their communities.
"Our research finds common themes among the top-ranked cities," said Anusuya Chatterjee, Milken Institute senior economist and one of the authors of the report, in a written release. "These include economic strength, abundance of health resources, active lifestyles, opportunities for intellectual stimulation and access to amenities."
When it comes to Madison, the institute cited the city's many cultural amenities, which "attract highbrows and regular folk alike." In addition, Madison is home to 11 excellent hospitals, as well as an abundance of recreational and fitness facilities. On the downside, though, the city is expensive and has too many fast-food restaurants. While rankings by other organizations generally cite destinations with sunnier climates, the Milken Institute's biannual list places a greater emphasis on transportation, wait times at hospitals, and other quality-of-life factors. According to Chatterjee, the idea behind the ranking is not to discover great places to retire, but the cities in which older adults can be engaged both economically and socially as they age.
After Madison, the Omaha-Council Bluffs metropolitan area that straddles both Nebraska and Iowa ranked second, followed by Provo, Utah; Boston, Massachusetts; and Salt Lake City, Utah. The best smaller metropolitan area, according to the study, is Iowa City, Iowa, followed by Sioux Falls, South Dakota; Columbia, Missouri; Bismarck, North Dakota.; and Rapid City, South Dakota.
"With the demographic shift proceeding across America, enabling successful aging could not be more important for our future," said Paul Irving, president of the Milken Institute, in a release.
AARP surveys show that about 90 percent of Americans 65 and older want to stay in their homes and communities as they age.

But if you are one of those people who would prefer retiring abroad, another recent ranking of 96 countries revealed that Norway is the best place to grow older, followed by Sweden, Switzerland and Canada.
To view the full Milken Institute report, go here. What do you think of the rankings? Would you have added other cities to the list? Let us know in comments.
BEFORE YOU GO
PHOTO GALLERY
10 Worst Places To Retire