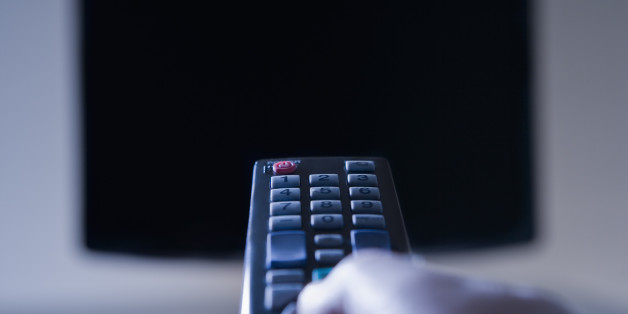 A U.K. man is accused of killing and dismembering his father, then using a box full of the man's body parts as a TV stand.
Nathan Robinson, 28, admitted in Winchester Crown Court to killing his father, The Guardian reported Wednesday. However, Robinson's lawyers argue that he is only guilty of manslaughter, not murder, because Robinson was experiencing "abnormality of mental function" when the killing occurred.
Prosecutors say Robinson fatally stabbed his father, 48-year-old William Spiller, in May 2013 at the apartment where they both lived in Dorset. He then dismembered the body and cut it into pieces before storing the remains of his 6'5", 350-pound father in plastic boxes, with Spiller's head in a filing cabinet, according to the BBC.
According to police, he was using the plastic boxes that held his father's body parts to prop up a television.
A few hours after the killing allegedly took place, a downstairs neighbor noticed a "pink liquid" dripping through his ceiling, but when he went to ask Robinson about it, he was told nothing was wrong. Prosecutors now believe the liquid was Spiller's blood, which had become diluted while Robinson was cleaning up.
Despite the neighbor's observations, no one discovered Spiller's remains until about a month later, after the man's girlfriend reported him missing and law enforcement searched the apartment.
Like Us On Facebook |

Follow Us On Twitter |

Contact The Author